Hello Secret community!
Thanks for joining us as we review Secret's busy September. Whether we were attending live events, implementing network upgrades, or announcing dApp progress, this month kept us busy. Keep reading to learn all about Secret's productive September!
Shockwave Delta Upgrade Completed ⚡ 🌊
SCRT Labs' primary focus for the month was ensuring that the network's latest upgrade was finished and implemented smoothly. As a result, we're excited to share that Secret Network's latest upgrade, Shockwave Delta, was successfully deployed on mainnet on September 21!
Shockwave Delta was a continuation of our Shockwave upgrade cycle. Our previous Shockwave Alpha mainnet upgrade featured:
Significant speed improvements for high-traffic network events like NFT mints
The addition of interchain accounts
An updated CosmWasm state sync, priming the network for Shockwave Delta's upgrade to CosmWasm v1
While Shockwave Alpha focused on performance and growth, Shockwave Delta made interoperability its number one priority. To achieve this goal, we had to jump to the CosmWasm v1 contract standard, enabling our private contracts to communicate with smart contracts on other IBC chains. This move opens up several new possibilities for Secret Network, including us offering Privacy-as-a-Service to other IBC chains.
Interested in learning all of the features included in Shockwave Delta? Visit our blog post announcing the successful upgrade and see what we have planned next!
Secret Heads to Messari Mainnet 🗽

For the last few weeks, Secret has been on the road again—this time for Messari Mainnet in NYC and Cosmoverse in Medellín, Colombia!
We made tons of new connections, SCRT Labs taught a couple of developer workshops, network leaders gave inspiring talks, and we threw a couple of brilliant parties, including one celebrating two years of privacy on Secret Network!
The first conference we hit was Messari Mainnet in New York City on September 21-23. SCRT Labs, the Secret Foundation, and the Shade team were all present to spread the word on why Web3 privacy matters, the use cases Secret contracts unlock, and how Secret has been building for the last two years.
We made many valuable connections, connected with a few agents, and enjoyed Guy Zyskind's great panel on NFTs and web3 privacy!
After the first day of the conference, Secret threw a party that won't soon be forgotten 🥳 We celebrated two years of privacy on Secret and held the event at a speakeasy, the perfect place to share Secrets!
The party was an absolute hit, with 900 attendees joining us. It looks like someone let the Secret out of the bag!
Our time in New York was short but eventful and productive. But that's not where our travels ended!
Secret Takes Off to Colombia for Cosmoverse 🌌🚀
After making great connections in NYC, it was time to head to the flagship conference to Cosmoverse, organized in Medellín, Colombia.
Cosmoverse was very different from Mainnet but equally fun and inspiring, as we got to hang out with our IBC buddies and brainstorm on the future of the Cosmos ecosystem! Bushi and Shade joined us at our booth, and we had great talks with the folks from Osmosis, Kado, Juno, and many more. Secret awareness is at an all-time high, and Cosmoverse proved it!
Tor Bair further ensured this was true when he took the stage to discuss Secret's vision for web3 privacy.
Interested attendees constantly bombarded our booth, and it was awesome getting to answer some questions from members of the Cosmos. 🎓
It's clear that there's something special going on in the Cosmos, and Secret is perfectly positioned to be Cosmos' privacy hub!
Secret kept the party going when we sponsored Loop Finance's Cosmic 5 Party!🎉 This was a superhero-themed bash; we even had a couple of Secret superheroes in full uniform representing us at the party. While this was one of the last events that we attended, it won't be the last in our memories. Thanks to Loop Finance and all who made this awesome party possible.
Want to hear all about our adventures in New York and Colombia? Read the full recap!
ShadeBonds Released 📈
Bonds are the latest DeFi primitive to arrive on Secret! Leveraging the power of Secret Contracts on Secret Network, Shade Protocol successfully launched ShadeBonds — the first bond product in the entire Cosmos ecosystem.
ShadeBonds are a treasury management tool that empowers users to interact privately with the ShadeDAO to earn yield. Shade describes their bonds as a powerful DeFi primitive that will help bootstrap, scale, and grow the ShadeDAO. Shade Governance carefully manages the issuance of ShadeBonds not to introduce adverse liquidity shocks into the market. If balanced correctly, bonds can be Shade Protocol's primary tool for gathering protocol-owned liquidity and yield.
Users can deposit SNIP tokens (such as stkd-SCRT) into the ShadeDAO using ShadeBonds and earn yield! The first few rounds of ShadeBonds have sold out, but keep your eyes peeled for the next release!
To learn more and explore some examples, read the full blog!
ALTER's Stake-to-Access Launched
What's better than introducing a private messaging dApp on Secret? Giving access to all users staking ten or more SCRT! And that's exactly what ALTER did when they introduced their innovative Stake-to-Access feature.
ALTER is a private and secure messaging platform utilizing Secret Network's private smart contracts and cryptography to give users ownership over their encryption keys. Next-generation Web3 platforms like ALTER featuring these privacy-preserving capabilities can only be built on Secret Network.
Secret Network and ALTER share the same significant goals: privacy and interoperability, making us the perfect network to launch ALTER.
Secret will be the first ecosystem to gain access to ALTER, but that's not where it ends! Using Secret's contracts allows ALTER to offer Privacy-as-a-Service to many other IBC chains, thanks to our Shockwave Delta upgrade.
ALTER is dedicated to providing reliable, private, and decentralized communications to every user of Web 3.0, powered by Secret Network - and starting with all users across the Cosmos/IBC universe! Keep an eye out for some big moves from ALTER 👀  Check out the full blog to learn more!

If you are staking at least 10 SCRT, you can access ALTER here.
CertUp Launches on Testnet ✅
CertUp is a Web3 credentialing application that leverages Secret's privacy-preserving technology to provide verified Secret NFTs, and it just reached testnet!
With CertUp, you can use Secret NFTs and their unique features to verify someone's accreditation, diploma, or authorization—the use cases are endless.
For example, employers can ensure that someone applying for a job isn't misrepresenting their credentials and can do so without having to reference or access the applicant's entire Web3 history. Hopefully, CertUp is the first step to positioning Secret Network as the foundation for identity management solutions. Jump into the testnet today!
What's Next for Secret?
Thanks for reading about our busy September!
If this blog inspired you to get more involved with Secret Network, join our community of privacy pioneers. If you're a dev interested in building your own Secret Apps, check out our developer resources and learn how you can get funding to support your projects!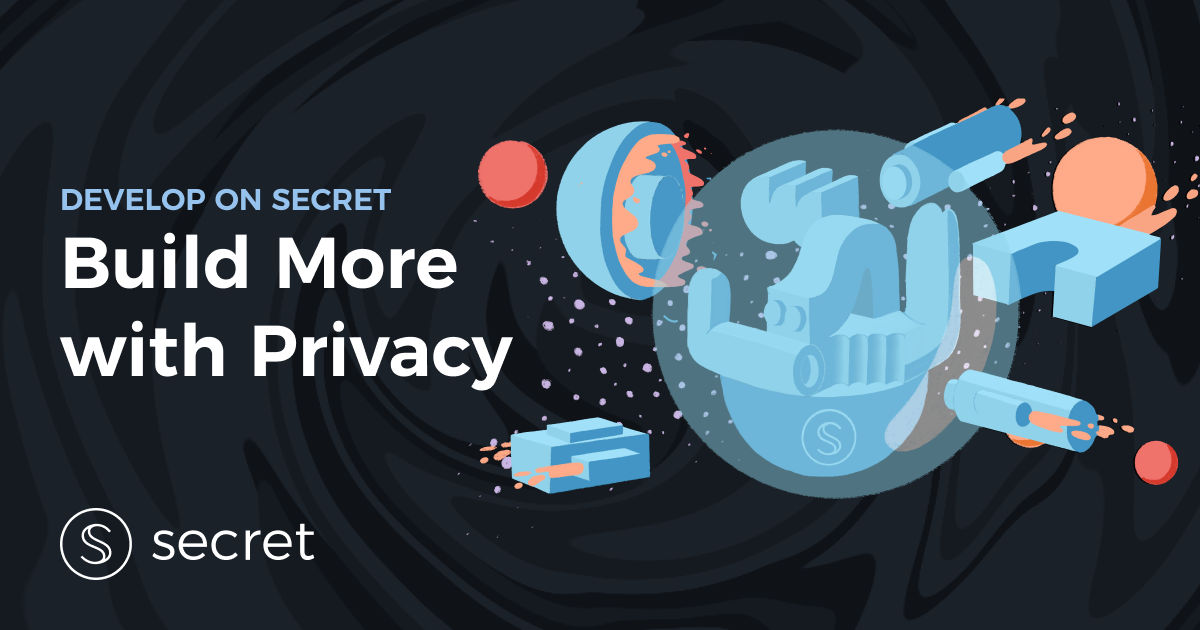 If you're anyone passionate about ensuring Web3 users has the data privacy protections they need and deserve, become a Secret Agent! It is our mission to make sure the decentralized web we're building is one that genuinely empowers - and one that is accessible to all. From awareness and education to international growth and university relations, there are many ways to help expand the Secret ecosystem and the global availability of privacy technologies in Web3.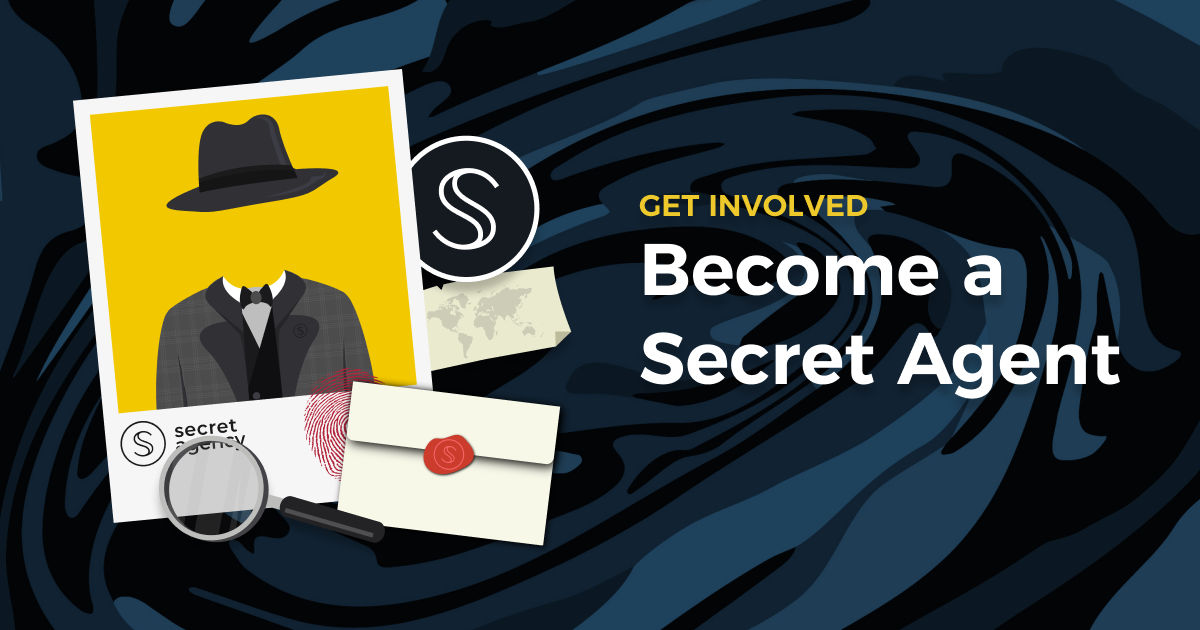 Check out the Secret Agents program and join one of the best and most committed communities in the blockchain space!
Onwards and upwards!