Hello to the Secret community! Our eventful 2022 is continuing as we take Secret Network on the road again.
We're headed to the city that never sleeps - New York, New York - for Messari Mainnet, a Secret anniversary party and more! Keep reading to learn about all of what we have planned for our time in New York 🗽
Secret is coming to Messari Mainnet
Secret Network will be represented in New York from September 21-23. SCRT Labs, Secret Foundation, and more organizations will be attending Messari Mainnet - an event focused on helping investors, developers, entrepreneurs, and newcomers alike participate with confidence in the crypto economy.
And what's a better way to bring people into the crypto community as long-term contributors than introducing them to Secret! We're excited to have the opportunity to share our secrets and let users know what we're doing to advance Web3 privacy.
What to expect at Mainnet
Secret will operate a booth to answer questions about the network and Web3 privacy, give away some swag, conduct awesome community interviews, and more! We'll even have an opportunity to activate agents on-site using mobile wallets supporting Secret. If you're interested in attending, register today! Use code SECRET300 for $300 off of your ticket!
But that's not where our representation at Messari ends. SCRT Labs CEO Guy Zyskind will be speaking on stage about the latest developments in the Secret ecosystem and participating in some great conversations. With all of our involvement at Messari Mainnet, we're sure to create some high value connections and opportunities!
Coming to the conference? Make sure you stop by to say hi! If you can't make it to the event, don't worry. We've got you covered with live streams of some of the top privacy talks. We'll also post frequent updates and interviews on our YouTube, Twitter, and IG.
But we aren't just stopping at Mainnet. In fact, we'll just be getting started! Throughout our time in New York, we'll be celebrating the second birthday of Secret Contracts, the on-chain tech that lets Secret Network keep data safe! And what's a better way to celebrate than a party?
Celebrating two years of Secrets on mainnet
On September 21st, Secret Network is celebrating two years of private smart contracts and privacy-preserving dApps live on mainnet! So we decided to have a birthday bash in NYC during Messari Mainnet — and you're invited!
And what's a better place for secrets than a genuine speakeasy? After the first day of Mainnet on September 21, this afterparty will start at 7pm at The Backroom (102 Norfolk St, New York, NY 10002).
Come by and grab some drinks, hang out with the Secret community, and commemorate the revolutionary introduction of privacy-preserving smart contracts! We've always felt your right to your privacy is something to celebrate, and this is the perfect opportunity to do precisely that! So be sure to sign up via Eventbrite: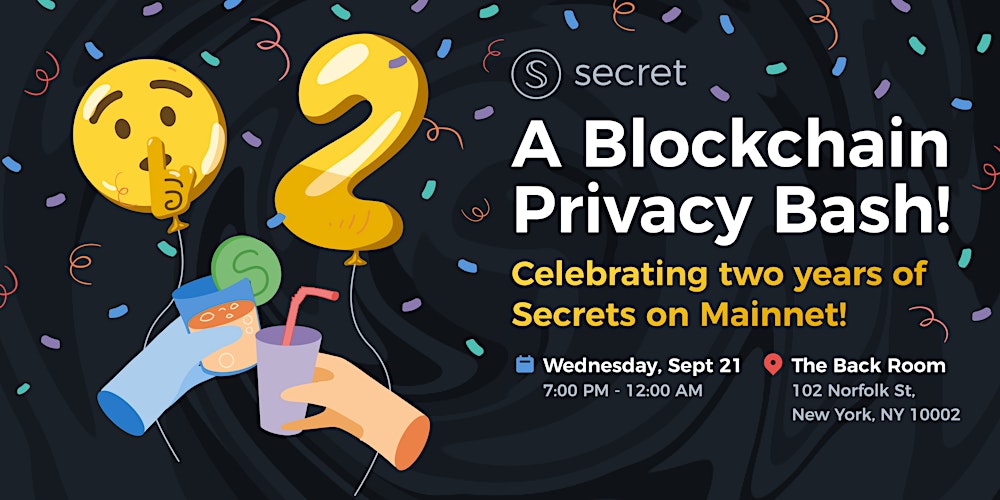 Between Mainnet, our Secret party, and other various side events, our time in New York should be productive and fun! If you're planning on attending, don't keep it a secret - let us know on Twitter or Discord. We can't wait to see you there!
Want to get more involved with Secret? Check out the Secret Agents program and join one of the best and most committed communities in the entire blockchain space!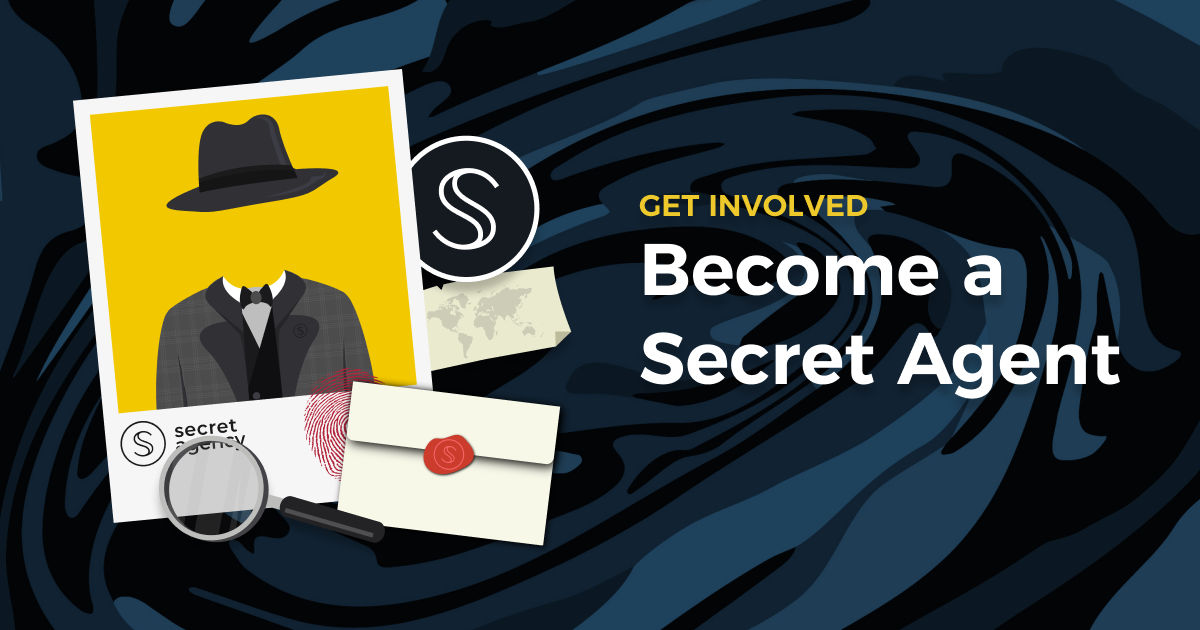 Thanks for reading, Agents. Upwards and onwards!