Announcement
SecretSwap v2 is LIVE on Mainnet!
We've upgraded the most popular app on Secret Network: [SecretSwap](https://www.secretswap.io), the first front-running resistant, cross-chain, and privacy-first AMM. Learn what's next and how you can start trading now!
Read More
Try SecretSwap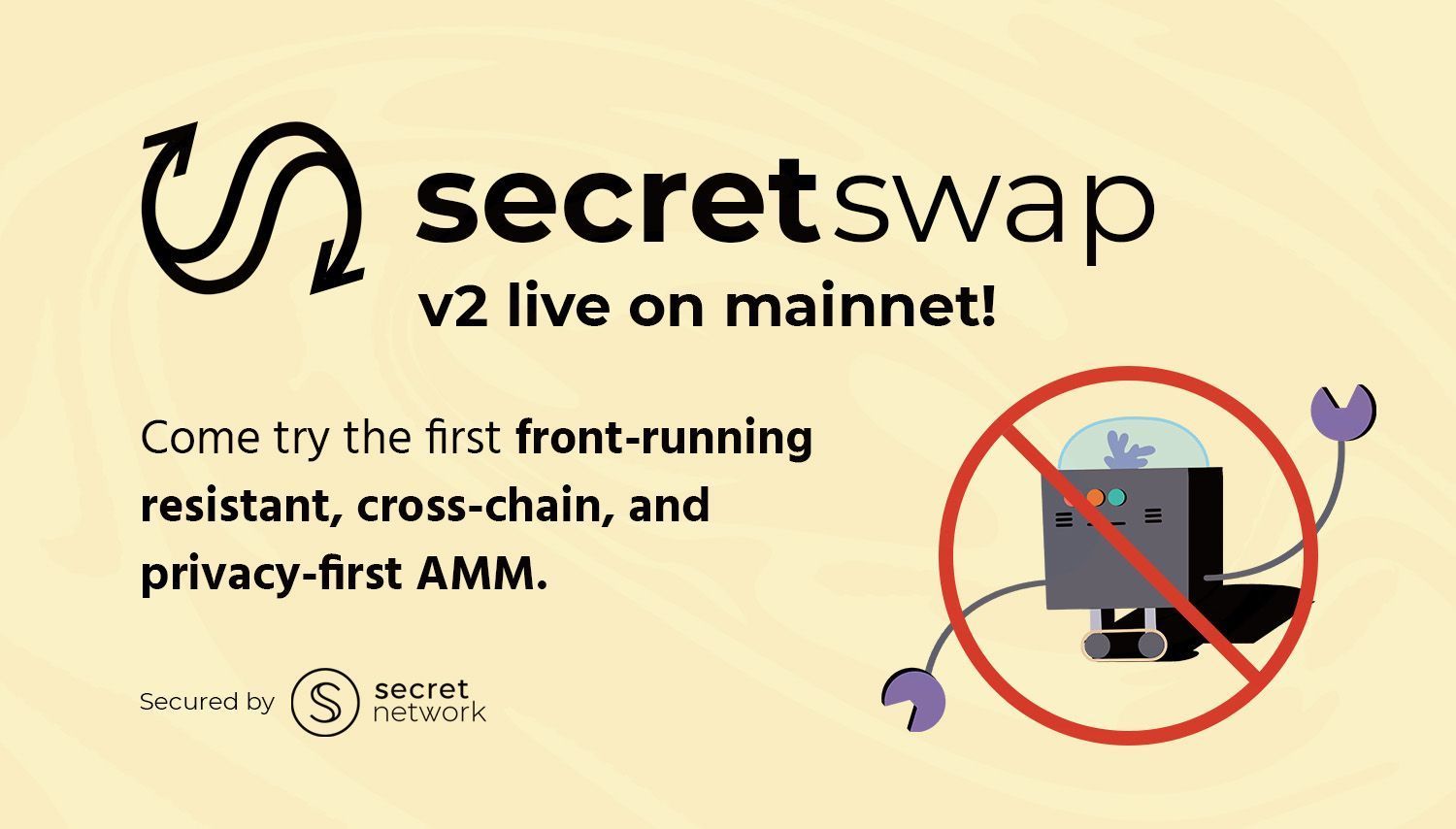 Latest Blog Posts
Read, watch and absorb the secrets that we publish in
our official blog.
Announcement
Secret Monero Bridge is LIVE on Testnet!
The Secret Monero Bridge has launched on testnet! Come learn how to test our newest bridge and how you'll be able to use Monero in the Secret DeFi ecosystem.
Read More