Hello Secret community! Today we're featuring an exciting new product from the ALTER team, unlocking platform access for SCRT stakers.
ALTER is a private and secure messaging platform utilizing Secret Network's private smart contracts and cryptography to give users ownership over their own encryption keys. Next-generation Web3 platforms like ALTER featuring these privacy-preserving capabilities can only be built on Secret Network.
The ALTER team is excited to finally unveil its "Stake-to-Access" feature for Secret Network supporters. Stake-to-Access is a new feature that brings new utility to Secret Network staking - any user who is staking a minimum of 10 SCRT will gain access to ALTER's private communications platform.
Note that this staking feature applies to all validators on Secret Network, not just ALTER's validator (although they appreciate your support!). This decision aligns with the network's mission to help promote further decentralization on Secret Network and grow end-user adoption of Secret Apps.
If you are staking at least 10 SCRT, you can access ALTER now at:
https://app.alter.network/login
In keeping with our network-wide vision for global interoperability, Secret is just the first of many networks to be onboarded using the Stake-to-Access feature. ALTER's is to provide trustworthy, private, and decentralized communications to every user of Web 3.0, powered by Secret Network - and starting with all users across the Cosmos/IBC universe.
How Does Stake-to-Access Work?
Stake 10 $SCRT to ANY validator on Secret Network
Sign up for ALTER using Keplr wallet*
Automatic verification that your account is staking 10 SCRT*
Gain access and start using ALTER!
*Your private key will be stored on your Keplr wallet, and no data will be shared with ALTER. Be sure to connect with the same account that is staking so that the correct account is associated with your ALTER profile. If you already have an existing ALTER account, you can sync your Keplr wallet with your existing ALTER ID.
**Stake-to-Access feature is only available for Secret Network stakers currently supporting the network. Please keep in mind that users who are no longer staking the minimum amount will have their access removed!
Unlocking ALTER Access for Secret and Beyond
Secret Network is the first network to enable Stake-to-Access for their users using delegations. Thanks to SCRT Labs for their validator delegation that allows this to be possible for all Secret Network stakers. As this is a proof-of-concept, many other networks have been lined up and are in the process of being onboarded onto Stake-to-Access. Our vision is to become the IBC communications platform, where users across Cosmos will have access to private and decentralized communications. We are working to build a safer and data-private solution for Web 3.0 natives, including you!
In addition to Stake-to-Access, Alter has many new product features on the way, as detailed in our 2022 Roadmap. Here is what is also coming soon on ALTER:
Validator communities - validator can set up their own "stakers community" channel on ALTER to connect with their stakers
Whale chat - anonymous whale chat for Secret Network that verifies a minimum threshold of $SCRT staked for private conversation
DAO chat groups - DAOs will be able to create their group chat to support Web 3.0 organizations
Private newsletters - subscribe to newsletters to stay connected with the communities and networks you are following.
Video conferencing - integration with Huddle01 to create community-based calls with NFTs presented as avatars. Learn more here.
Feature enhancements - continuous improvement to account for user feedback to make our product the go-to product for our community.
Thank you for supporting ALTER in our journey to become the first private, decentralized chat platform for Web 3.0. We are very excited about the launch of Stake-to-Access on Secret Network - so stay in touch to join the public beta launch!
Join us on our social channels to discuss how we can make Web 3.0 communications a reality!
What's Next for Secret?
Thanks for reading through this Secret Feature!
If this blog inspired you to get more involved with Secret Network, join our community of privacy pioneers. If you're a dev interested in building your own Secret Apps, check out our developer resources and learn how you can get funding to support your projects!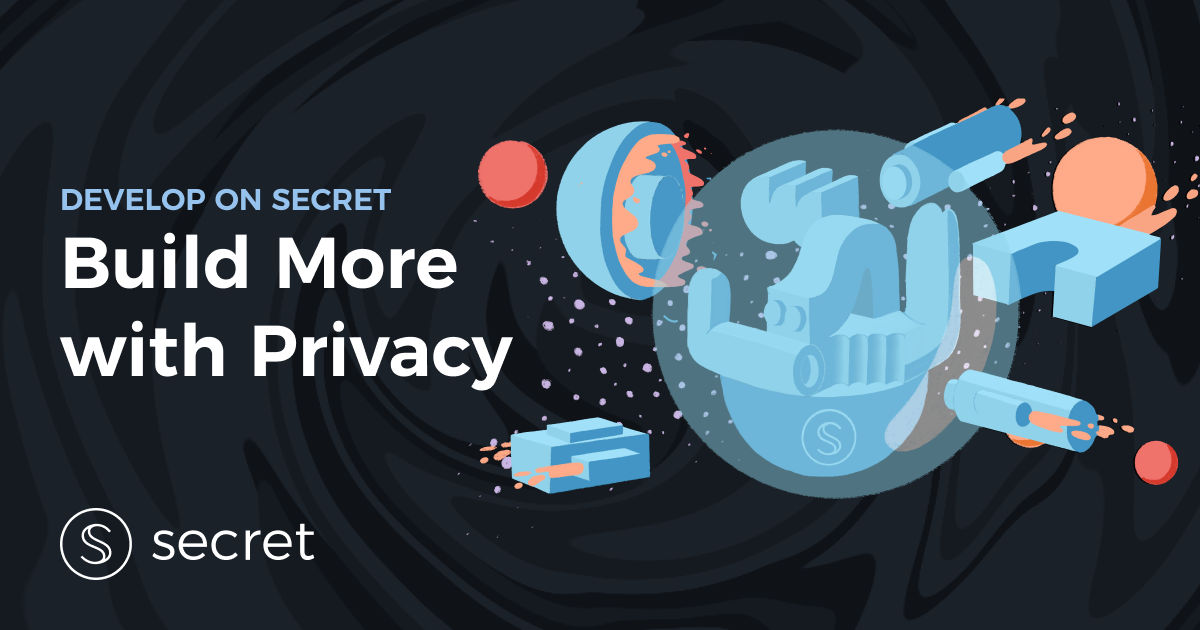 If you're anyone passionate about ensuring Web3 users has the data privacy protections they need and deserve, become a Secret Agent! It is our mission to make sure the decentralized web we're building is one that truly empowers - and one that is accessible to all. From awareness and education to international growth and university relations, there's many ways to help contribute to the expansion of the Secret ecosystem and the global availability of privacy technologies in Web3.
Check out the Secret Agents program and join one of the best and most committed communities in the entire blockchain space!
Onwards and upwards!