Hello Secret community!
Thanks for coming to learn about our very busy past month, filed with key network, dApp, and community updates. Keep reading to learn all about Secret's notable November!
Secret Summit is Coming!
Last month we announced the 2022 Secret Summit, a one-day virtual event on December 15 hosted by Secret Network! Join us for this information-packed gathering that brings together Secret Network leadership, developers, and heavy hitters from around the Cosmos and Web3 to discuss today's issues facing decentralization, privacy, and beyond.
Whether you're a Secret pro or new to the network, we will be covering some topics you won't want to miss:
🏗 Latest updates from Secret Network builders
🤝 Interoperability with Cosmos chains
⚡ Lightning talks from Secret Network dApps
Keep an eye on our Secret Summit page and Twitter for our latest updates. Here's just some of our confirmed Summit speakers:
Guy Zyskind, CEO and Founder, SCRT Labs
Tor Bair, Founder, Secret Foundation
Itzik Grossman, VP of Engineering at SCRT Labs
Zaki Manian, Co-founder of Sommelier
Sunny Aggarwal, Cofounder of Osmosis Labs
Jack Zampolin, Founder of Strangelove Ventures
Josh Swihart, SVP of ECC/Zcash
Harry Halpin, CEO of Nym
and many more!
We're announcing more Secret Summit news over the remaining days, so follow our Twitter so you can catch everything. Grab your FREE tickets today!
Secret Heads to DCentral
Secret attended our third DCentral conference, this time in sunny Miami just ahead of Art Basel! We had such a great (and productive) time at the past two conferences, we were excited for round three, and DCentral did not disappoint.
Like at the previous DCentral events, Secret Network made a HUGE splash. Agents and other community leaders made their presence known, and by the end of the event, it was like looking at a sea of Secret swag!
But that's not where Secret's impact ended. Secret Foundation Founder Tor Bair also spoke about Secret, the Cosmos, and Web3 privacy.
Special thanks to our Agent Coordinators and the excellent Secret Service team for representing the network, helping us staff our booth, and making this a memorable conference!
Shockwave Omega Upgrade Announced

Once more, Shockwaves are rippling through Secret Network. Shockwave Omega, the third and final part of our Shockwave upgrade cycle, is set to hit mainnet on December 13!
Shockwave Omega builds upon our Alpha and Delta upgrades to bring even MORE new features. Here's a preview of what's in the upgrade:
WebAssembly engine upgrade to wasm3 🚗
Performance upgrades making Secret dApps faster⚡
Adjustments to gas prices ⛽
And more⬇
While the Shockwave Omega Upgrade reaches mainnet on December 13, the building will continue! We're continuing our push towards Secret 2.0, the next evolution of Secret Network. We're still collecting feedback, so make your voice heard in the Secret Forum discussion.
Secret 2.0 Unveiled
Speaking of which: Secret 2.0 is a huge, multifaceted endeavor, and we want your help to determine our network's direction! SCRT Labs CEO Guy Zyskind has already taken to the Secret Network Forums for community suggestions and comments, but we're looking for more.
Topics up for discussion include:
Expanding Secret's cryptography 🧑‍💻
Constellation of L1 chains ✨
Long-term roadmap and tokenomics 🗺
Head to the Secret Network Forum discussion, get the latest Secret 2.0 details, and make your voice heard!
StarShell Wallet Beta Released
A new Secret-supporting wallet is currently in development! StarShell is a privacy-focused wallet designed to improve the user experience on Secret. They just announced their latest major beta release, now available for Chrome and Firefox.
The StarShell team says that users should expect many more features over the coming months to years following their first mainnet release. Read their Secret Feature for more info!
Stashh Open Minting is LIVE!
Creators rejoice! Open minting is now available to EVERY Stashh user. That means you can showcase your art, reward users, or even mess around while creating Secret NFTs!
Open minting has been a popular community suggestion, and we're excited to see what cool NFTs come from the Stashh community.
Check out all the info and a video walkthrough teaching you how to mint your own Secret NFTs. Then, read the complete documentation for a more in-depth review of this new feature, and start minting today!
While you're there, check out their extended Stashh of the Day promotion. Each day during December provides a new, free-to-mint NFT from different artists. Collect one every day to maximize your chance of winning a piece of the prize pool - up to $20,000.
OmniFlix Deploys on Secret
Web3 meets Netflix? That's exactly what OmniFlix is bringing to Secret Network!
OmniFlix is a decentralized network for creators and communities to manage, tokenize, distribute, and monetize their content. And they just deployed their dApp on Secret Network!
Secret's privacy-preserving technology opens up many use cases for Web3 media consumption, and OmniFlix. Read more about their Secret Network launch and what Secret offers OmniFlix!
Blizzard.finance Roadmap Released
It's about to get cold in here! ❄
Blizzard.finance announced they're hard at work building a new decentralized exchange on Secret Network supporting:
🔐 Shielded swaps by default
⚖️ Balancer-style weighted pools
💱 Curve-style stablecoin pools
📈 DEX users pay $SNO holders
For the first time, they are sharing their plans. Last month, they ran a testnet launch and their mainnet launch is just around the corner. Check out the complete Blizzard documentation, and stay tuned for the next flurry of announcements!

Secret is Live on Keplr Mobile
It just got easier to store, stake, or spend your Secret! You can now send, receive, stake, and vote with your SCRT using Keplr, one of the most popular Cosmos ecosystem wallets, on both iPhone and Android devices 📱
Check out Keplr's downloads or your app store for the latest update and try it out!

What's Next for Secret?
Thanks for reading about our busy November!
If this blog inspired you to get more involved with Secret Network, join our community of privacy pioneers. If you're a dev interested in building your own Secret Apps, check out our developer resources and learn how you can get funding to support your projects!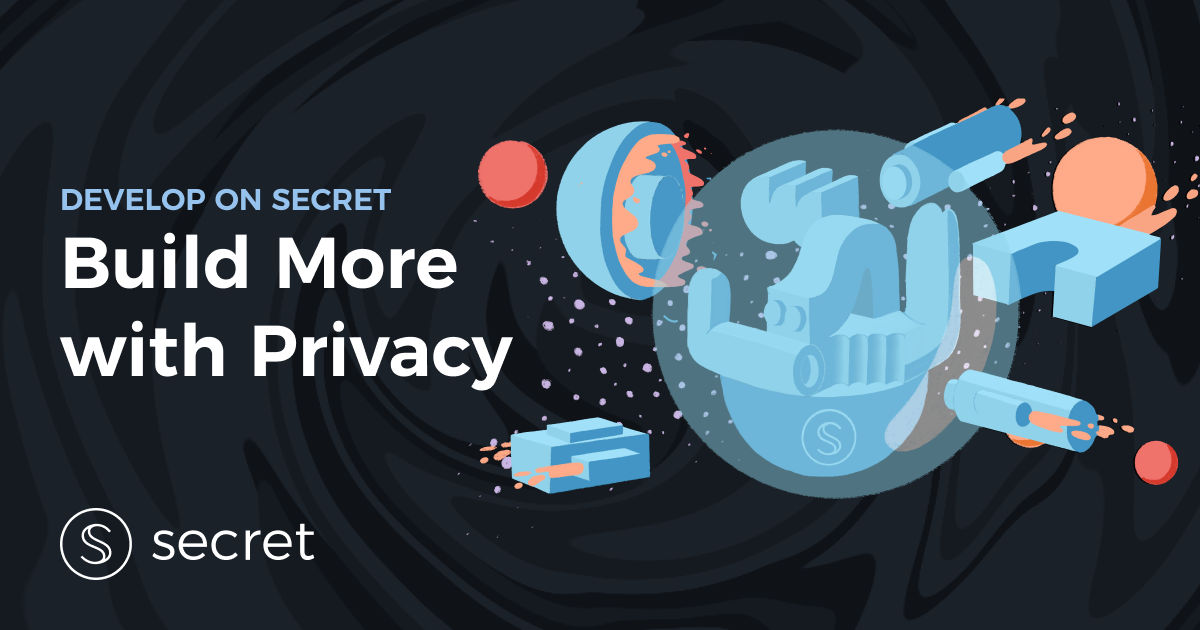 If you're anyone passionate about ensuring Web3 users has the data privacy protections they need and deserve, become a Secret Agent! It is our mission to make sure the decentralized web we're building is one that genuinely empowers - and one that is accessible to all. From awareness and education to international growth and university relations, there are many ways to help expand the Secret ecosystem and the global availability of privacy technologies in Web3.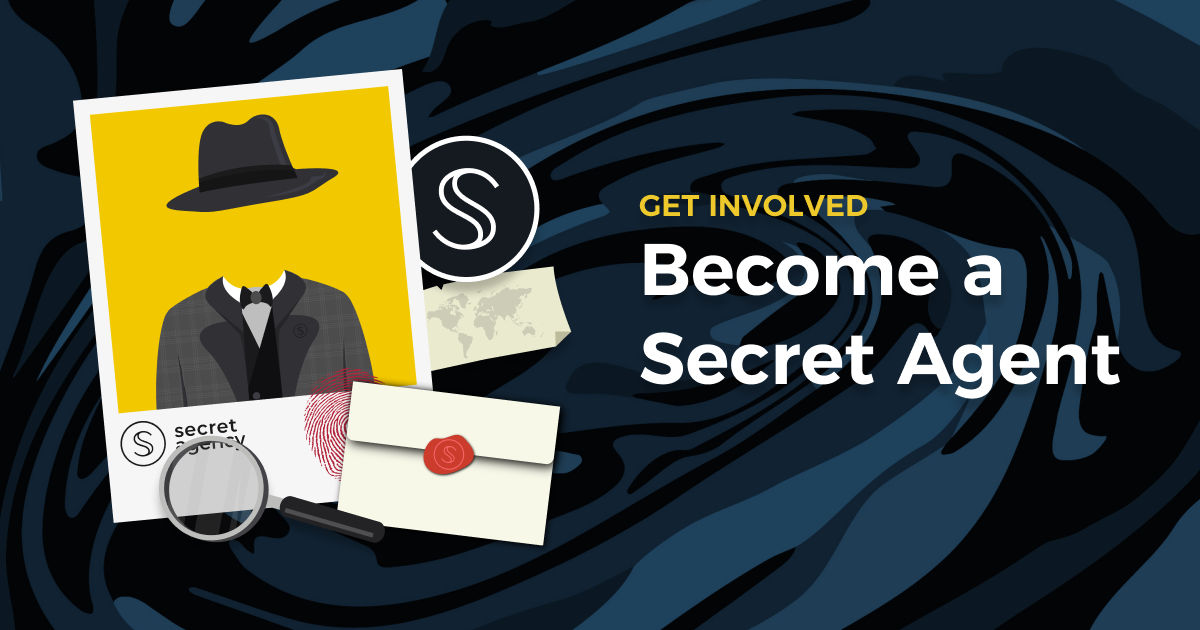 Check out the Secret Agents program and join one of the best and most committed communities in the blockchain space!
Onwards and upwards!