Thanks for joining us for our first monthly ecosystem recap of 2023
Whether we were attending events, implementing network upgrades, or announcing dApps, our January was filled with big news! Keep reading to learn all about Secret's busy month!
Beyond ZK Part Two Released
SCRT Labs CEO Guy Zyskind released the newest installment of his Beyond ZK series, and it's PACKED with crucial research and info that will shape Secret Network's future as we boldly head toward Secret 2.0!
Part one covers problems with secure Web3 computation, and part two explores potential solutions.

What does the future of Web3 privacy look like?
Which technology will secure the most chains in the future?
What's Secret Network's technical strategy moving forward?

Guy dives into all these questions as he shares his thoughts on several encryption technologies! Read parts one and two today, and get ready for the upcoming third post in the Beyond ZK series!

ShadeSwap Launch Timeline Announced
Shade is shining a spotlight on their upcoming ShadeSwap release, and the ecosystem and private DeFi proponents couldn't be more excited!
Last month, Shade announced its timeline for launching ShadeSwap, a much anticipated privacy-preserving decentralized exchange.
ShadeSwap is releasing multiple features designed to create an all-encompassing tool giving traders unprecedented power. They'll launch with an AMM, DerivativeSwaps, and StableSwaps, making it one of the most encompassing DeFi apps in Web3!
The incentivized public testnet launched on January 27, and the Shade community immediately got to work, finding and stamping out some UI/UX bugs. Shade updated its release to late February to ensure they were shipping the best dApp possible!
Read their announcement for more never before released info, including liquidity provider rewards, trading pairs, and their sleek UI/UX! Craving more Shade? Listen to this week's Secret Spaces to learn all about Shade's launch plans 🚀

NEW Secret Network Learn Pages
Want to be let in on ALL the Secrets? Head over to our new Learn Pages, which host all the content you need to get up to speed! So whether you're a beginner looking to learn how to buy and store Secret, or a seasoned pro that wants to learn more about the ecosystem, our Learn Pages have something for you!
The best part? The Secret ecosystem is growing, and so is our education content library. We've already been adding new helpful pieces and will add more soon!
Keep an eye on our Twitter for more news, or head to our Learn Pages and find out something cool about Secret!

Bushi Announces Playtest  
Onenet's Bushi release is coming, and the best way to kick it off is an NFT mint! Onenet. joined Secret Spaces this month to talk about the mint and upcoming release of their first game!
The rapidly developing game is starting its play-test on January 31 for all NFT holders and will be the public's first chance to play the third-person shooter!
Bushi is paying homage to its Secret Network roots by incorporating some of the most popular Secret NFT collections as playable characters!
For all of the details of the Bushi release, key game details, and the Onenet. platform, listen to the space today, and keep your eyes peeled for upcoming Bushi news ahead of next week's February 14th launch.
StarShell Wallet Release
Last month, StarShell announced its Beta launch and security audit. They continued their busy December with their long-awaited launch! After passing a Certik security check, Starshell officially went live!
StarShell is specifically developed to take full advantage of Secret's privacy-preserving tech, with privacy as a top priority. They aim to maximize user funds' security and data privacy, making them a great option for SCRT holders.
Download StarShell and try it out today! It's compatible with any Secret Network dApp with mobile and Ledger support is coming soon!
Browse Secret DApps with Fina Mobile
Fina Wallet is the first mobile wallet available for Secret Network that also lets you explore and use Secret dApps! Fina is simple to use and navigate, yet includes many improvements that make interacting with Secret Network much easier.  
Fina provides all of the primary wallet functionality we've come to expect, but they've taken their app to the next level! It's now easier than ever to interact with Secret dApps on the go, all within a convenient wallet browser!
Here's what you can do with Fina:
Check and track your account balances ⚖
Stake your SCRT 📈
Interact with dApps via the in-app browser 💻
Vote on governance proposals ✅
And more, including customizable features ⚙
Check out the full Secret Feature for more info and to learn how to use Fina!

Leap Extends SCRT Mobile Support
January was a big month for SCRT wallet users, with multiple features and options added to the fold!
Leap Wallet extended mobile support for SCRT, allowing us to have more features at our fingertips. Whether you want to stake, send or receive SCRT, or even vote on governance proposals, Leap's mobile wallet has you covered, all while on the go!
Leap is already serving SCRT and many other Cosmos chains with their Superwallet extension, packed with multi-chain features. Now they're excited to bring SCRT to their mobile wallet!
Leap announced they planned to add more functionality to their SCRT mobile wallet soon. We can only imagine what excellent tools will make their way from the Superwallet to mobile! Check out the Secret Feature to learn more.
What's Next for Secret?
Thanks for reading through our first ecosystem update of 2023!
If this blog inspired you to get more involved with Secret Network, join our community of privacy pioneers. If you're a dev interested in building your own Secret Apps, check out our developer resources and learn how you can get funding to support your projects!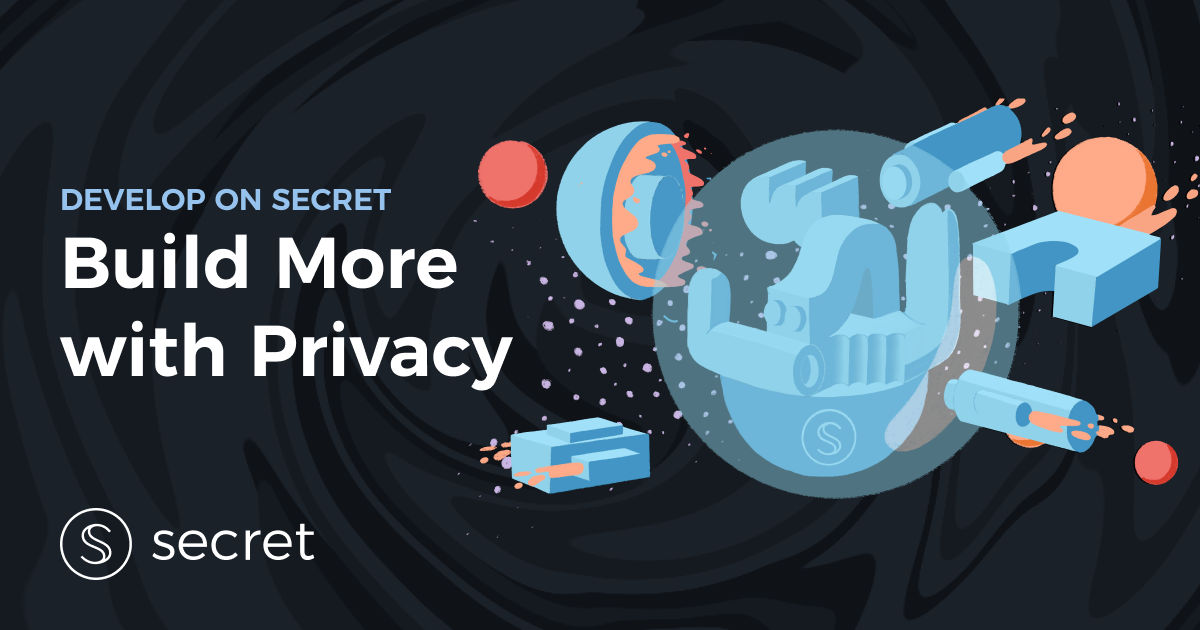 If you're anyone passionate about ensuring Web3 users have the data privacy protections they need and deserve, become a Secret Agent! Our mission is to ensure the decentralized web we're building genuinely empowers - and is accessible to all. From awareness and education to international growth and university relations, there are many ways to help expand the Secret ecosystem and the global availability of privacy technologies in Web3.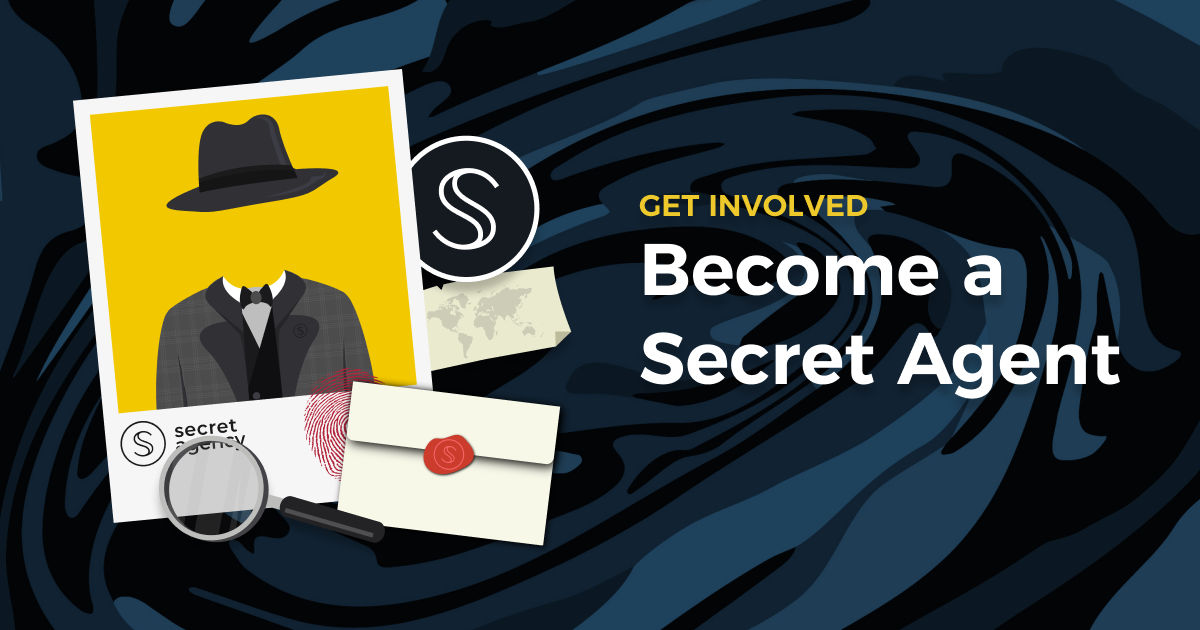 Check out the Secret Agents program and join one of the best and most committed communities in the blockchain space!
Onwards and upwards!