Hello Secret Community!
Today we're featuring Leap Wallet, a non-custodial Web3 "super wallet" that now supports Secret on its desktop, iOS and Android apps!
Leap Wallet's beta launched last year, aiming to serve the Cosmos as a Web3 gateway, and they recently added SCRT into the mix!
This post will dive into Leap's features and what sets it apart from other wallet options on Secret.
Introduction
Leap is an advanced "super wallet" for the Cosmos ecosystem, with the goal of providing a top-notch user experience tailored for Cosmos users. Available as mobile apps for iOS and Android and as a browser extension, Leap allows you to explore Secret and over 30 other Cosmos ecosystem chains. Users can transfer and exchange assets between wallets, earn staking rewards, participate in governance, transfer assets over IBC, manage NFTs, and much more, all from within the wallet app!
Experience the power of Secret on the go with the free Leap Cosmos wallet apps, now available for download from the App store & Play store.
Features
Portfolio Overview
Once you've installed the app and imported or created a wallet, you'll be greeted by the portfolio overview page. Here, you can see the total value of your assets in dollars and all the token balances in your wallet at a glance. And with just a single click, you can easily track the price of the SCRT token and stay on top of your portfolio.
One-Click IBC Transfers
With Leap, making IBC transfers is very simple. Just select the address you want to transfer to and let Leap take care of the rest - no need to worry about remembering complex channel IDs!
To make things even easier, Leap has included an address book feature that allows you to save your contacts and quickly select them for future transfers.
Key & Token Management
Gain complete control over your SNIP-20 tokens with Leap's intuitive and user-friendly interface. Whether you want to add tokens, edit permit keys, or create query permissions, it's all just a few clicks away!
Governance
Leap's user interface simplifies governance and encourages participation. Users can see active and past proposals, vote on proposals, and view proposal statuses, all using the mobile wallet. This makes it easy for SCRT users to stay informed and involved in the governance process.
Staking
Leap's in-wallet staking solution is designed to ease the staking process for users and strengthen the network. One key aspect of this feature is that Leap randomizes the list of validators every time you want to stake, thus ensuring that your staking efforts contribute to the decentralization of the Secret network.

With one-click reward claims and a randomly generated validator list to ensure decentralization, the solution makes it easy for users to stake and earn rewards. Additionally, users can easily unstake or switch to a different validator as needed. The goal of the solution is to make staking accessible and convenient for all users, enabling them to support the network and earn rewards
Push Notifications
With Leap's instant push notification service, you will get notified every time you send, receive, or stake SCRT. Additional notifications are planned to be added soon, including:
A new governance proposal gets added/opened for voting
A validator you staked with gets jailed
Price alerts for SCRT and other tokens
Plus more to come!
Security
Like its browser extension version, Leap mobile is a non-custodial wallet – meaning that Leap has no access to the keys that control your funds. When you create a new wallet, you are given private keys only you can access. If you already have a Cosmos wallet, Leap mobile makes it easy to import and use on your mobile device.
Ledger Connect for additional safety (Coming Soon)
Very soon, you'll be able to connect your Ledger to Leap through Bluetooth! You can create a new hot wallet and connect through it, or bypass it entirely and connect your Ledger directly for added security. Either way, the process is smooth, safe, and secure – giving you peace of mind as you manage your assets.
Additional features
Aside from all of the features mentioned so far, the Leap mobile app offers an array of additional features:
Wallet seamlessly connects to many different Secret dApps
8 currencies currently supported
Dark & Light themes
Hide your assets to prevent shoulder surfing
Sync with Leap wallet browser extension
Conclusion
The Leap Cosmos wallet app is a powerful tool that offers a range of features to help you manage your assets and participate in Secret Network. Leap has something to offer whether you're a seasoned Secret veteran or new to digital assets. Try it out today!
The Leap team is dedicated to constantly improving and building the best wallet experience that they can for  Secret. They are always open to hearing from users and welcome ideas and feedback. Check out the links below to get involved!
Website | Twitter | Telegram | Cosmos Dashboard | Browser Extension | Mobile
What's Next?
If this blog inspired you to get more involved with Secret Network, you can join our community of privacy pioneers! If you're a developer interested in building your own Secret dApps, check out our developer resources and learn how you can get funding to support your projects: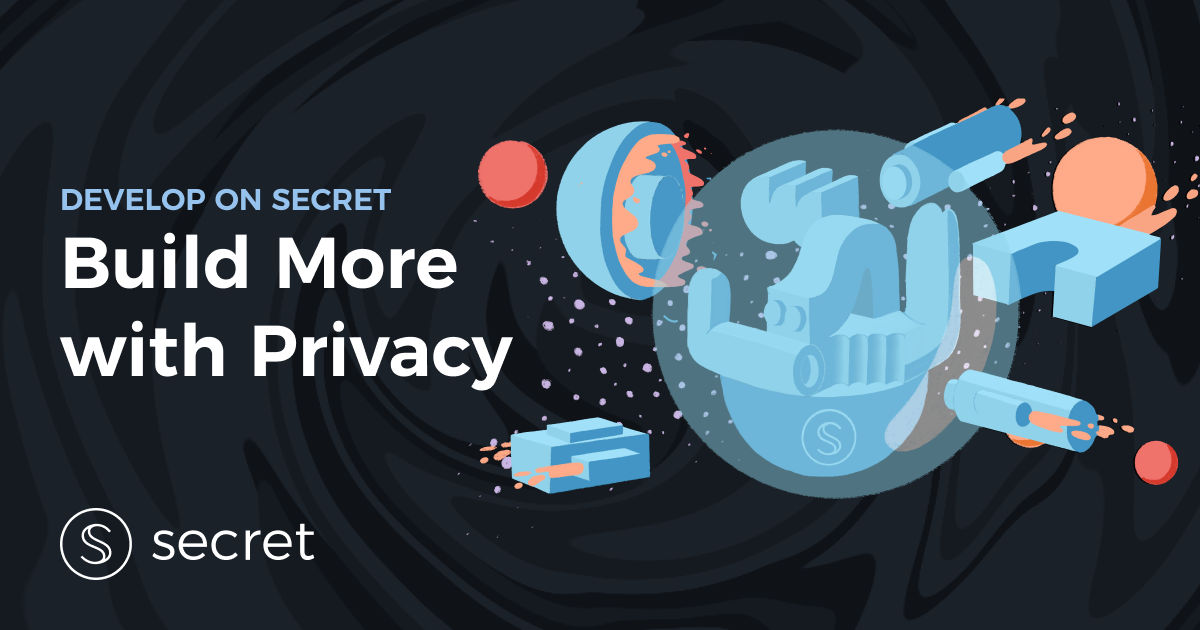 If you're passionate about ensuring Web3 users have the data privacy protections they need and deserve, you can also become a Secret Agent! Our mission is to ensure the decentralized web we're building genuinely empowers - and is accessible to all. From awareness and education to international growth and university relations, there are many ways to help contribute to the expansion of the Secret ecosystem and the global availability of privacy technologies in Web3.
Onwards and upwards!