Hello Secret Agents! Here's your latest briefing on what has been happening in the Secret ecosystem recently 🤫
A massive increase in Total Value Locked on the Secret Ethereum Bridge. Multiple videos on the power of Secret DeFi. Secret Network represented at UnifiDAO Demo Day. Secret Network Graypaper. Figment Learn. Two proposals passed. The launch of the Secret Tip Bot. A Secret Liquidity Mining Bot campaign with Hummingbot. Wrapped Secret on Uniswap. Secret Hold 'Em on testnet.
And so much more.
Our push to bring privacy to public blockchains is just heating up. See what's been done - and how you can get involved!
In case you missed it, read the December and Annual Ecosystem Update which covered the launch of the Secret Ethereum Bridge live on mainnet - an important step towards unlocking the full potential of DeFi and programmable privacy.
Secret Network Bridge Mining
Bridge mining is now LIVE on mainnet! 💎⛏
You can now lock your $ETH and ERC-20s on the Secret Ethereum Bridge and mine for your share of 500,000 $SCRT - part of 2M $SCRT allocated towards the launch of Secret DeFi!
With initial support for $ETH, $YFI, $UNI, $BAND, $COMP, $LINK, $AAVE, $KNC, $SNX, $OCEAN, $MKR, $DAI, $USDT, $TUSD, $BAC, and $WBTC, programmable privacy has finally come to Ethereum.
Check out the bridge and start earning rewards at: https://bridge.scrt.network
If you've already created your Secret Tokens, make sure you are earning! Deposit to the Earn page on the bridge to start getting your share of $SCRT rewards. https://bridge.scrt.network/earn
Wrapped Secret On Ethereum & Uniswap
The creation of a synthetic ERC20 version of Secret empowers users on the Ethereum network to gain access to wrapped Secret through Uniswap. There has been a significant amount of volume on Uniswap, with over a $1,000,000 in volume in the first 24 hours of the contract launch on the Ethereum mainnet! There are also liquidity rewards offered on Uniswap, helping grow the rapidly evolving Secret DeFi ecosystem.
Into the Secret DeFi Universe
In the following video, Secure Secrets talks about Over-The-Counter Trading (OTC), why it matters, the problems DeFi faces with making on-chain OTC markets a reality, and how Secret Network is enabling this valuable DeFi use case.
With the launch of the Secret Automated Market Maker (AMM) on the horizon, never has the need been greater for a front-running resistant decentralized exchange. Curious how front-running works and how Secret Network solves it?
Oh, and here's a sneak peek at the Secret AMM to be launched in February!
Events & Education
Can Kisagun, cofounder and product lead at Enigma MPC, had the honor to represent Secret Network at the UnifiDAO Demo Day on January 13th where he presented Secret Contracts in action!
The Secret Network Graypaper has been officially published. The Graypaper was made possible by a combination of community members offering up their feedback, edits, revisions, technical expertise, and research. You can read the full research paper located at the following link:
https://www.securesecrets.org/pages/Secret_Network_Graypaper_2.0.1_1.pdf
The Secret Network Learn Pathway allows developers to earn SCRT while gaining the knowledge they need to build Secret Apps. We will be distributing $25k in SCRT to developers who actively complete tutorials and contribute to the community by creating their own.
Here's the full Secret Network Learn Tutorial.
We are excited to announce a new liquidity mining campaign for SCRT that started on January 26th, 2021 12:00 am UTC. The Secret liquidity mining campaign will distribute a total reward pool of USDT 30,000 over 24 weeks!
Governance/Proposal Report 1.26
Secure Secrets has begun a series of quantitative analysis on governance proposals after votes have completed. Take a look at the article below for the first of many such reports.
The Secret Network officially voted to remove ENG to Burn community run swap functionality from the Secret Network SDK. This was passed on December 28th - signaling the end of a 6 month journey that began on June 27th, 2020 that brought individuals from the ENG ecosystem over to Secret Network.
Link to governance proposal: https://puzzle.report/secret/chains/secret-2/governance/proposals/27
If you would like an in-depth dive into the data of the burn/swap, the article below does an excellent job investigating.
Proposal 28 passed on January 9th, 2021 which proposed a community spend of 75,000 SCRT to integrate SNIP-20 tokens, token conversion, and the Secret Ethereum Bridge with the Citadel.one web platform and mobile apps. This will make it possible to use the Secret Ethereum Bridge without needing multiple wallets.
Link to governance proposal:
https://puzzle.report/secret/chains/secret-2/governance/proposals/28
---
Puzzle.report is now secretnodes.com! 🧩
Puzzle🧩 was the first open source explorer with a sole focus on Secret Network. Since its launch, a number of important new features related to staking, governance, and more have been added. The validator web page will remain secretnodes.org, but what you know today as Puzzle will officially run on secretnodes.com, and no longer be referred to as Puzzle.
To learn more about the rationale behind this change, as well as the vision for the future, read the article linked below:
Keplr in their most recent update has helped streamline the Secret Network token add/viewing key UX for the Secret Ethereum bridge. Viewing keys are a unique feature of Secret Tokens - Keplr has been extremely helpful with reacting to the communities UX needs in response to the massive influx of new users surrounding the Secret Ethereum bridge.
Secret Network SGG-1 Tip Bot Launch
On January 12th, only 23 days after the passing of proposal 26, the SG1 developers have put together a fully functioning Secret Network tip bot that you can use today! Learn how you can use the Secret Network tip bot on twitter, telegram, and other channels.
Secret Hold 'Em
Gaming on blockchain is now possible because of the privacy guarantees from Secret Network! With encrypted input, state, and output, use cases such as Secret Hold 'Em are enabled because the state (such as the card hand) can be stored safely and privately. This sensitive data hosted on the Secret Network blockchain can then be used in a gaming environment.
Come play Secret HoldEm on Testnet today!
Ocean + Secret Network Developer Work Group Announcement
Due to the amazing potential of both protocols, the possibilities with what can be built at scale are extremely exciting. Long term collaboration is critical in order to create a thriving ecosystem of data with privacy preservation as a core component. As such, the Ocean X Secret Network dev work group was created to address the need for long term dev support between the two ecosystems.
Opportunities
Monthly Dev Call
Monthly Sprint
Collaboration on troubleshooting issues / tips / sharing
Interested in joining? Use the link below to get started with this group!
Validator ROI Calculator
Secure Secrets has officially released the validator ROI Calculator. Curious about how much you could make as a validator? Check out the calculator linked below!
Media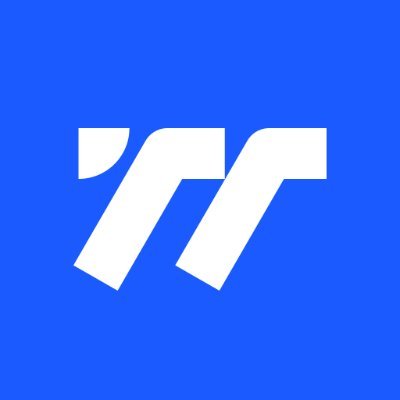 Committee Updates
There is no more consequential way to get involved with Secret Network than to become a Secret Agent and join a community committee. Committees are made up of experts and enthusiasts working together to build our network and ecosystem by executing Secret Missions! From Awareness, to Development, to Education, to Design, there's a committee to fit every community member!
If you're interested in becoming a Secret Agent and joining any of the committees listed below, please fill out this form!
Development Committee
Education Committee
Awareness Committee
Website Committee
Analytics Committee
Design Committee
Governance Committee
Infrastructure Committee
In January, the awareness committee saw massive progress with the creation of the Secret Network tip-bot! This allowed for promotion and distribution of rewards for community members that contributed to awareness activities. In addition, there were a series of education and awareness missions for secret agents to engage with. The education committee saw videos and blogs created surrounding the launch of the Secret AMM as well as Secret Bridge Mining. Analytics played a key role in developing visualization surrounding bridge usage. The governance committee had numerous discussions about proposals #27 and #28. Website and design continued to improve the Secret Network website, as well as the Secret Network brand identity. Infrastructure committee focused on security as well as documentation for noderunners.
Community Art
What now?
What a summary! There was almost too much progress to document. But as exciting as January was, February promises to bring even more growth to the Secret ecosystem as the first Secret-based AMM goes live on mainnet!
With the introduction of bridge mining - a way for holders of ETH and ERC-20s to stake on our bridge and earn SCRT - we've seen massive growth in just a short time. So what other announcements and collaborations lie in store? You'll have to wait and see what secrets February brings…
Onwards and upwards!
To discuss Secret Network and Secret Apps, visit our community channels: