Greetings Secret Network community,
We recently closed out one of the busiest months in our network's history!

The Supernova mainnet upgrade went live, integrating IBC and much more. Quentin Tarantino NFTs. Cosmoverse Lisbon. NFT NYC. DCentral Miami. SCRT pairs trading live on Osmosis. The reveal of Datavault. Shade Protocol snapshots. Unchained Podcast hosts Tor Bair. The rebranding of SCRT Labs. Over 12+ new NFT collections. The final stages of testing for Stashh, the first Secret NFT marketplace.
And so much more.
November was an explosive month of growth for Secret Network with the launch of Supernova - a massive mainnet upgrade bringing IBC functionality online and connecting Secret Network to the entire Cosmos ecosystem. With this functionality live, Secret Network can fulfill its mission to become the Web3 privacy hub - granting privacy for coins such as ATOM, UST, LUNA, OSMO, DVPN, and more!
This expansion brings our programmable privacy to Cosmos - from Terra to Osmosis to Cosmos Hub and far beyond - with novel applications that were never possible before. See what's been done lately on Secret Network, and how you can get involved!
Supernova is LIVE!
It's been one year since Secret Network pioneered private smart contracts. The SCRT Labs team has been hard at work preparing for Supernova - a major network upgrade that establishes Secret as the cross-chain privacy-first platform for Web3, enabling hundreds of new unique use cases for DeFi, NFTs, and beyond. In early November, Supernova successfully went live, bringing programmable privacy to Cosmos and embedding Secret further into the foundation of the Web3 metaverse.
Supernova introduces our IBC integration, which will finally connect Secret Network with blockchains across the Cosmos ecosystem (in addition to the existing Secret bridges to Ethereum, BSC, Monero, and more!). IBC also allows SCRT to be used in cross-chain Cosmos applications (such as Osmosis, Gravity DEX, and Terra-based dApps) and provides Secret Network's unique privacy features to the entire Cosmos ecosystem.
Supernova also empowers the following:
Up to 10x cheaper gas fees
Faster & more efficient transactions
Improved network performance and greater scalability
Secret Contract specification optimization
Cosmos SDK 0.44 features
Relayers to other networks such as Atom, Terra/Luna, Osmosis, Juno, etc.
Fee Grant module - allows an address to give an allowance to another address
Upgrade module - Allows triggering of network-wide software upgrades, which significantly reduces the amount of coordination effort hard-forks require
Auto Registration - New node registering process is now automated via a new command
Additionally, IBC tokens now have the opportunity to become privacy-preserving tokens on Secret Network.
Get privacy today!
See the full change log here - and check out the full Supernova Documentation!
Enigma Rebrands to SCRT Labs
November saw the official rebrand of Enigma (the core Secret Network development team) to SCRT Labs. This rebranding of the protocol team of Secret Network strengthens their support of Secret and furthers their mission to make native privacy the standard for Web3. The recent months have seen tremendous success for Secret Network with exponential growth in the application layer and on-chain usage of Secret Network. It became evident that a rebrand would better connect SCRT Labs to both the history, the growth, and the future of the network.
The primary goals of the rebrand from Enigma to SCRT Labs is to achieve a level of simplicity with establishing a clear link between SCRT Labs and their ongoing development efforts and unwavering support of Secret Network. SCRT Labs believes this rebranding will help newcomers to the network to better understand their organization's position and motivation, and it will also make internal functions such as business development and marketing much more straightforward and seamless.
"I'm excited for the path forward. SCRT Labs is a testament to our long-term commitment to the network, and with the dozens of applications currently being built on the network, and $SCRT breaking into the top 100, now is clearly the right time to solidify the relationship between the network's founding core development team and the community."
Guy Zyskind (Founder of SCRT Labs)
Quentin Tarantino Secret NFTs
On November 2nd, Quentin Tarantino - the award-winning director, screenwriter, producer, author, film critic and actor, on the heels of his lifetime achievement award at the Rome Film Festival - announced he will auction off 7 uncut Pulp Fiction Scenes as Secret NFTs. The NFTs are built on Secret Network, the first Layer 1 blockchain with privacy-by-default for applications. SCRT Labs, the core development company behind Secret Network, will support this NFT drop, which showcases some of the network's revolutionary native privacy and access controls.
Each NFT at auction contains "secret" content viewable only by the owner of the NFT, a groundbreaking and unique feature enabled by Secret NFTs. The secret content itself is one-of-a-kind, has never been seen or heard before, and will include: the uncut first handwritten scripts of "Pulp Fiction" and exclusive custom commentary from Tarantino, revealing secrets about the film and its creator. The public metadata of the NFT - the "front cover" of this exclusive content - is rare in its own right: a unique, never-before-seen, public-facing work of art.
"I'm excited to be presenting these exclusive scenes to fans." Tarantino says. "Secret Network and Secret NFTs provide a whole new world of connecting fans and artists and I'm thrilled to be a part of that."
Many of Tarantino's films have garnered a cult following, but Pulp Fiction stands out as a $213.9 million success crafted from a humble $10 million budget. The film is critically acclaimed, having won the Palme d'Or at the Cannes Film Festival and earning seven Academy Award nominations, including Best Picture. Tarantino also took home the Oscar for Best Screenplay.
Quentin Tarantino's Secret NFTs include seven uncut never-before-seen original handwritten scripts, as well as exclusive audio commentary.
SCRT on Osmosis
With Supernova, SCRT trading pairs became eligible for listing on Osmosis - an advanced automated marketmaker (AMM) protocol based in the Cosmos ecosystem - allowing users to create liquidity and trade inter-blockchain communication (IBC) enabled tokens. IBC enablement empowers new users across the entire Cosmos ecosystem to have easy and direct access to acquiring SCRT on Osmosis. Osmosis features over ~$600,000,000 in locked liquidity!
Right now, users are already able to do the following:
Acquire SCRT
Trade SCRT
Get ~85% APR liquidity providing rewards for the following pairs - SCRT/OSMO and SCRT/ATOM
A key goal of Secret Network has always been to expand global access to SCRT (and by extension sSCRT). With SCRT on Osmosis, users globally will have access to SCRT in a permissionless and frictionless way from anywhere in the world - an important point of growth for the Secret Network privacy-first DeFi and NFT ecosystems.
As one point of accessibility, you can simply send ATOM from any centralized exchange to your Keplr wallet, and then trade ATOM for SCRT. SCRT/OSMO and SCRT/ATOM trading pairs went live in late November, with liquidity providing incentives in the form of both SCRT & OSMO.
Unlike other DEXs, Osmosis has the ability to offer external tokens to pools as additional incentives to encourage organic liquidity. Osmosis will also match the value of any external incentive provided to a liquidity pool, massively increasing the liquidity mining rewards on those pools and attracting even more liquidity than either reward program alone. These liquidity providing rewards are generated as a result of the Secret Network community pool funding and SCRT Labs funding match, as well as an on-chain Osmosis proposal to add both pairs and the respective liquidity providing rewards. Combined between both incentives there is ~$450,000 in rewards per 90 days for liquidity providers, so get started today!
The integration of Secret Network and Osmosis with IBC begins the key progress of Secret Network cross-chain integration with as many meaningful and key blockchains in the Cosmos ecosystem. As Secret Network continues to bridge the gap between transparency and privacy, Secret Network is rapidly approaching its goal of being the de facto data privacy platform of Web3, empowering users to build and use applications that are both permissionless and privacy-preserving. Data privacy by default brings unique functionality that protects users, secures applications, and unlocks hundreds of new use cases for Web3 with cross-chain smart contract calls being able to leverage the privacy components of Secret Network.
SCRT on TerraSwap
The 1st IBC token pair listed on TerraSwap was SCRT/UST! Liquidity has been provided by Secret Network to officially begin trading this pair. Come enjoy the broad world brought from IBC enablement via Supernova!
Secret Punks Mint
November saw the minting of all 10,000 Secret Punks! Using the power of programmable privacy, special attributes and images are kept locked behind the encryption of Secret NFTs. To unlock the full private image, users must purchase/obtain the NFT in order to be able to view the private attributes! Secret Punks are yet another powerful example of the thriving Secret NFT collector and creator ecosystem emerging on Secret Network.
Check out the official SecretPunks website for more details!
DataVault Announcement
DataVault is the world's first decentralized privacy-preserving content management and data exchange protocol built on blockchain technology. Using the privacy guarantees of Secret Network to handle data encryption and access management as well as the decentralized data storage solution of IPFS, DataVault as a protocol empowers a suite of front-end applications that can easily plug into the modular secret contracts that compose DataVault.
Key to the design of DataVault applications is the ease of uploading data, purchasing access to the data, as well as disputing the integrity of the underlying data. YouTube, Periscope, Theta, Xbox Game Pass, and Provenance are all conceivable use cases that could be easily partnered with to add a decentralized and privacy-preserving equivalent that would leverage DataVault and its ecosystem of applications built on the Secret Network blockchain.
Tor Bair on Unchained
In this exclusive interview, Tor Bair (founder of Secret Foundation) discusses with Laura Shin what makes Secret Network unique, including smart contract privacy, private metadata for NFTs, and how regulators should treat privacy tech in blockchain.
Show highlights:
● How Tor fell down the crypto rabbit hole
● What the Secret Network is and how it is bringing privacy to blockchain
● Why public blockchains are problematic
● What makes Secret Network different from Monero or Zcash
● How Secret Network works from a technical perspective
● What type of applications Secret Network can support that public-by-default blockchains cannot
● Why blockchain voting is probably a bad idea (for now)
● What attack vectors exist regarding Secret Network
● How Secret Network fixes miner extractable value (MEV)
● What DeFi applications are possible on Secret Network
● How NFTs on Secret Network are different from public blockchain NFTs
● How regulators should treat Secret Network
Tor Bair at Cosmosverse
Watch Tor Bair of the Secret Foundation give his keynote speech on privacy from the recent Cosmoverse conference in Lisbon! Learn about the three pillars supporting privacy and its importance to the Web3 metaverse.
SiennaSwap IBC LP-pairs
New LP pairs are now live with high yields on SiennaSwap!
SIENNA / sLUNA
SIENNA / sUST
SIENNA / sOSMO
SIENNA / sATOM
sSCRT / sLUNA
sSCRT / sUST
Sienna Network also partnered with Shinobi Protocol - helping bring SBTC into the DeFi ecosystem of Secret Network!
You can head over to http://app.sienna.network/swap/earn to start earning today.
Secret Code Podcast
New episodes! Eric Waisanen talks with Cashmaney, one of the top brilliant developers for  SCRT Labs. Tons of incredible info packed in here, from Secret NFTs, to Supernova, and mind-blowing Staking Derivatives!
Eric Waisanen talks with Jordan Xavier, the Director of Business Operations at the Secret Foundation as well as creator of Crypto Clerk.
Eric Waisanen talks with Florian Uhde about how he first got involved with Secret and how Secret Heroes has evolved. In addition, we cover gaming on Secret Network, the potential of NFTs ,and the role of Stashh. Learn more about Stashh from one of the core contributors himself!
Eric Waisanen talks with Patrick Dunlop and Marston Connell, the CEO and CTO of JACKAL, and how they came up with the idea. We go through the specifics of the project's initial focus, a decentralized, private-by-default file storage system. From there, we dive deep into Jackal DAO - among many other cool ideas they plan to implement.
News & Media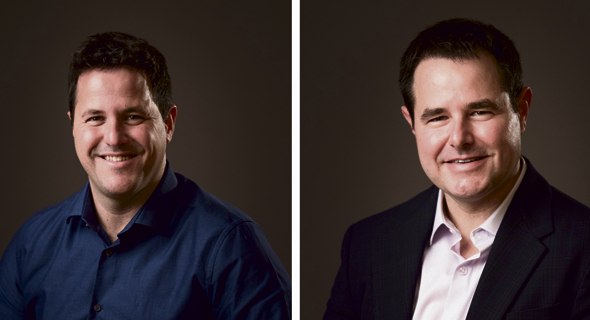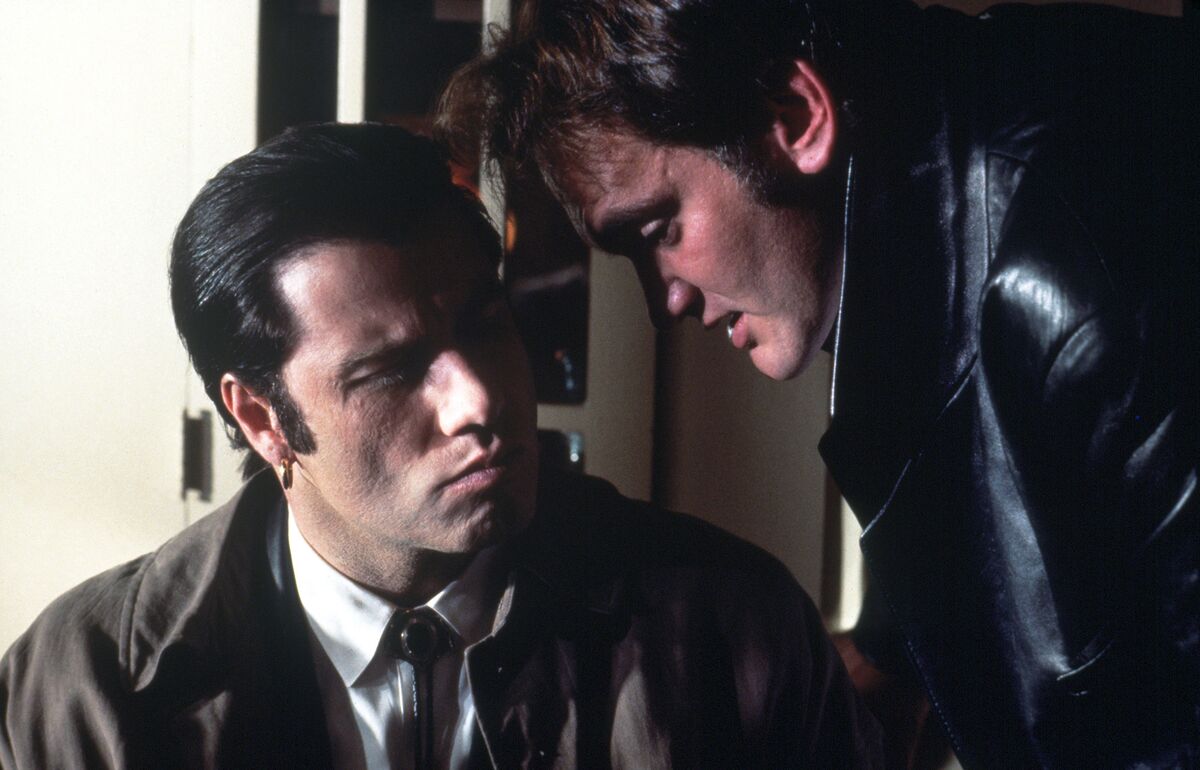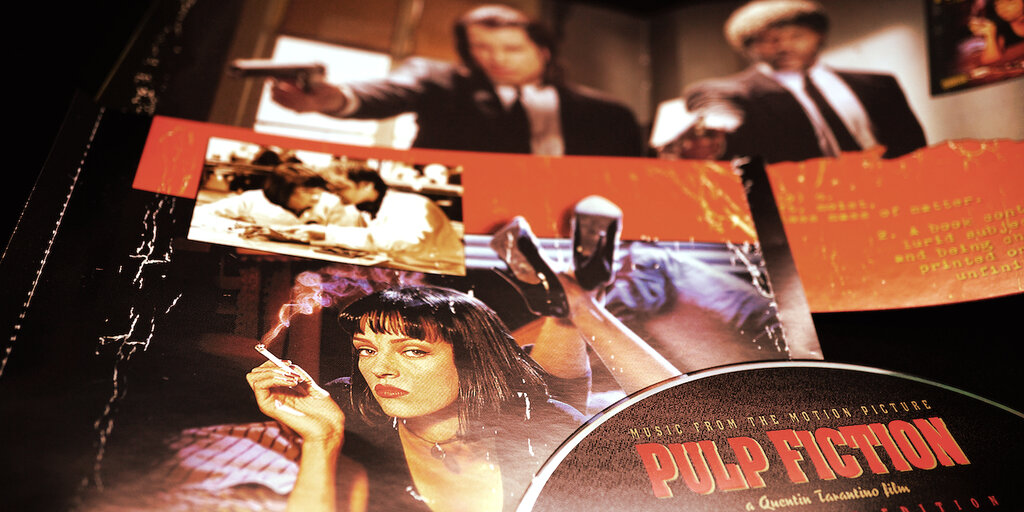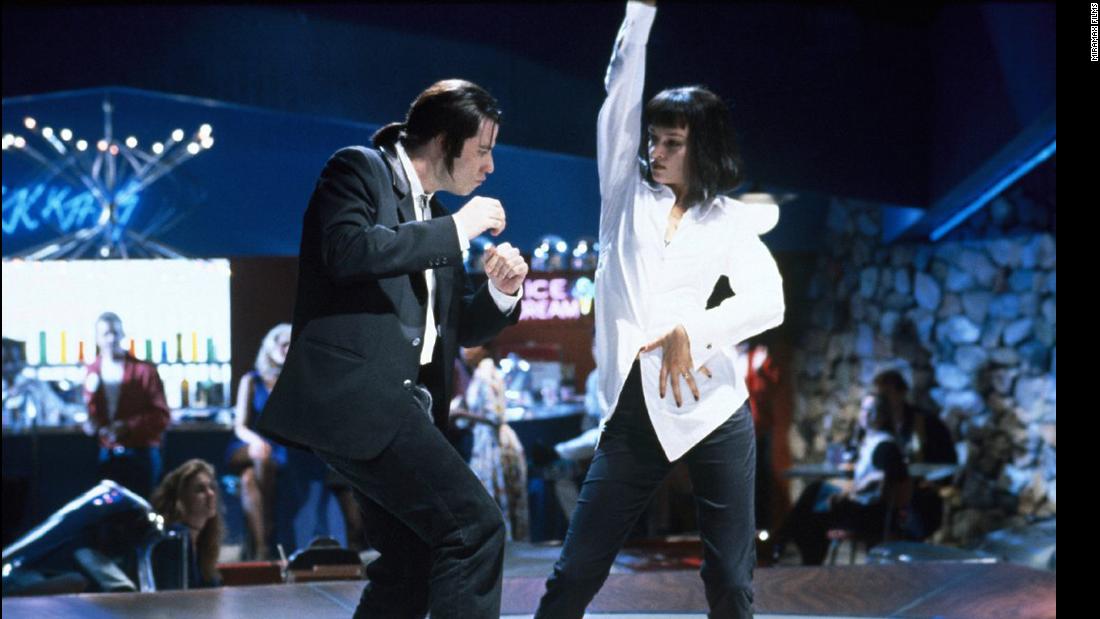 Secret Agents - Now Recruiting!
The true secret to Secret Network's success has always been its community. We are thrilled to announce major updates to Secret Agents, a growth-focused program designed and executed by the Secret community itself. Read on to learn why we need you - and why now is the perfect time for you to join!
We're on the cusp of a massive revolution, as blockchain technology is set to help usher in the era of Web 3.0, democratizing access and ownership for users around the world. Unfortunately, it has one big flaw: blockchains are public by default. All data on the chain is exposed for all to see, creating security risks, limiting usability, and making it difficult to achieve this vision of empowerment. Secret Network aims to change this by serving as a cross-chain privacy platform for Web 3.0.
To help us defend the privacy of the decentralized web, the network is actively recruiting Secret Agents. You'll execute missions, earn rewards, and become a core part of our long-standing global community of privacy pioneers, artists, developers, entrepreneurs, and evangelists. We can't wait for you to meet your fellow Agents - and they're excited to have your help!
Join the Secret Agents program today, and defend privacy!
Governance Proposals
November saw a larger number of passed proposals on chain - setting a new record for number of passed proposals in a single month!
(1) Governance Committee Proposal B
(2) Stargate and IBC Upgrade Signaling Proposal B
(3) Increase Max Validators to 70
(5) Fix Bug and Restore Secret Foundation Tax
(6) Secret Network Support Team Funding Proposal
(7) Enable IBC
(8) SCRT on Osmosis
(9) International Growth Committee Proposal C
Forum Post Highlights
Community Art
What Now?
What a summary! There was almost too much progress to document. But as exciting as November was, December promises to bring even more growth to the Secret ecosystem with the rapid development of more DeFi applications and privacy-preserving Secret Apps - and of course, more applications taking advantage of the explosive power of Supernova and IBC!
So what other announcements, collaborations, and roadmaps lie in store? You'll have to wait and see what secrets December brings…
Onwards and upwards!
To discuss Secret Network and Secret Apps, visit our community channels: