Welcome Secret Community!
Secret Network kept its momentum going as we head into Q3! Last month was packed with key network initiatives, including Privacy as a Service and Secret VRF. Keep reading to learn about our Secret's successful June!
Introducing Privacy as a Service
Secret always tries to start each month strong, and July wasn't an exception. This month's big news? The introduction of our Privacy-as-a-Service initiative!
Secret developers are already familiar with the network's unique private contracts, but now we're extending this capability to the rest of the IBC community!
Privacy as a Service (PaaS) describes Secret's ability to provide private computation to other decentralized networks, enabling new use cases and a never before seen degree of interoperability! This initiative is about more than just wrapping tokens; you can send tokens AND data into and out of Secret.
Over the coming months, we'll see many changes further enabling all connected IBC chains to utilize Secret Network, including some initiatives that have already been launched, like Secret VRF!
Privacy as a Service use cases include:
Threshold wallets
Walletless applications
Private voting
Sealed bid auctions
and more!
Check out our blog to learn more about Privacy as a Service!
Ecosystem Roadmap Update
There's so much happening in the Secret ecosystem that it's difficult to keep track of every new launch, goal, and announcement. That's why we just updated our Ecosystem Roadmap page!
Our Ecosystem Roadmap is a timeline of goals and plans Secret Network dApps hope to achieve soon, and we just released an update full of dApp's exciting plans.
From anticipated mainnet launches to adding essential features, this roadmap has tons of NEW info on your favorite Secret dApps! Beyond individual projects, this is also the best way to look at Secret Network's collective progress!
Visit our Ecosystem Roadmap page to stay updated on Secret Network's projects, thinkers, and builders!
VRF Explored
Secret VRF is a hot topic that's already generated TONS of excitement, and Secret Foundation's new Executive Director, Lisa Loud, joins the conversation. Lisa writes about the importance, and difficulty, of achieving on-chain random number generation in her research about "Unlocking the Secret World of Random Numbers in Blockchain."
This exploratory article is a great companion to our deep dive into the technology behind Secret VRF and to help us understand the next applications that will use Secret VRF. Check out Lisa's blog to learn more about on-chain RNG, its applications, and Secret's future VRF plans.
Prague Blockchain Week Recap
Secret Network headed to Prague Blockchain Week for a time full of events, collaborations, and announcements!
Secret Network joined the  Blockchain takeover, and we made tons of new connections and exchanged many interesting ideas. We attended several events with different themes throughout the week, allowing us to address questions from multiple audiences and maximize our imprint on these events!
Secret Network took center stage at Prague Blockchain Week multiple times! SCRT Labs CEO Guy Zyskind spoke three times at three separate events, focusing on the case for privacy and Secret's Privacy as a Service plans.
These thought-provoking talks were just one of the highlights of the week. Head to our Secret Recap to learn more about our time at Gateway to Cosmos, Web3 Privacy Summit, and the Privacy in Cosmos event.
While we're sad that Prague Blockchain Week is behind us, we're already busy at work for our next series of events next week in Paris! Stay tuned for some exciting announcements!

Binance Relists SCRT

After delisting private cryptocurrencies, Binance reversed its decision to delist SCRT for EU residents! The original move came in the wake of a decision to delist several privacy coins due to pressure from regulators. The problem? SCRT isn't a privacy coin!
"We're grateful to anyone in the Secret community who reached out to Binance and Binance for re-listing SCRT in the affected European countries...[Binance] understood that SCRT is not a privacy coin, but rather a smart contracts platform that allows you to store and process sensitive data on-chain," said Secret Network co-founder and SCRT Labs CEO Guy Zyskind.
The Secret community applauds Binance's decision and looks forward to continuing to build the Secret Network ecosystem. Special thanks to all of our Secret Agents who helped distinguish between transactional and computational privacy. Head to The Decrypt's article to learn more about the news!
Babylon Chain Adds SCRT
Babylon Chain, an innovative solution that prevents restaking attacks by providing Bitcoin Proof-of-Work proofs to Proof-of-Stake chains, is adding SCRT!
Proof-of-Stake (PoS) consensus provides an unmatched efficiency level but comes with trade-offs. This consensus mechanism opens up an attack vector in restaking attacks, the purposefully malicious attempt to use stake in two places using the same tokens.
To mitigate this possibility, Proof-of-Stake chains like Secret Network require a lengthy unstaking period before those tokens can be redelegated, effectively preventing restaking attacks from occurring.
Babylon Chain looks to reduce PoS staking periods to mere hours by batching various PoS states and submitting them to get a corresponding Bitcoin proof. This allows nodes to establish an agreement on the chain's current state, making it impossible to manipulate your stake.
Want to learn more about Secret and Babylon Chain? Read the Secret Feature to learn more!
1RPC Extends Compatibility to Secret Network

Secret is the answer to computational privacy, but what about the underlying Web3 infrastructure that can often compromise user privacy?
DApps rely on relayers like 1RPC to make sure their message and transaction requests are routed to the proper place. But 1RPC is different from your traditional relayer.
Public chain transaction details are easily searchable, but those details aren't the only paper trail Web3 users leave. This infrastructure "leaks" metadata that you leave when using dApps. This data exposure can compromise your privacy through methods like IP logging.
1RPC solves this problem by ensuring your metadata isn't compromising your privacy and has created the infrastructure to do so! Want to learn more about 1RPC and Secret's integration? Read the entire Secret Feature!
What's Next for Secret?
Thanks for reading through our latest ecosystem update! We're bringing you much more to come in the near future - including some important announcements.
If this blog inspired you to get more involved with Secret Network, join our community of privacy pioneers. If you're a developer interested in building your own Secret Apps, check out our developer resources and learn how to get funding to support your projects!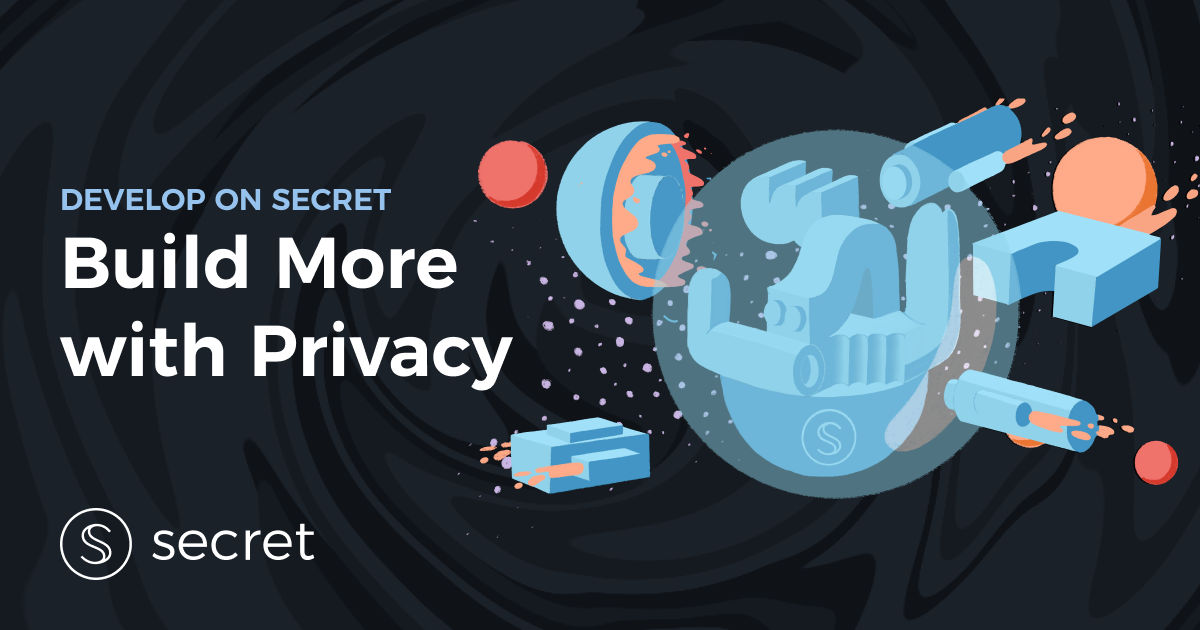 If you're passionate about ensuring Web3 users have the data privacy protections they need and deserve, become a Secret Agent! Our mission is to ensure the decentralized web we're building genuinely empowers - and is accessible to all. From awareness and education to international growth and university relations, there are many ways to help expand the Secret ecosystem and the global availability of privacy technologies in Web3.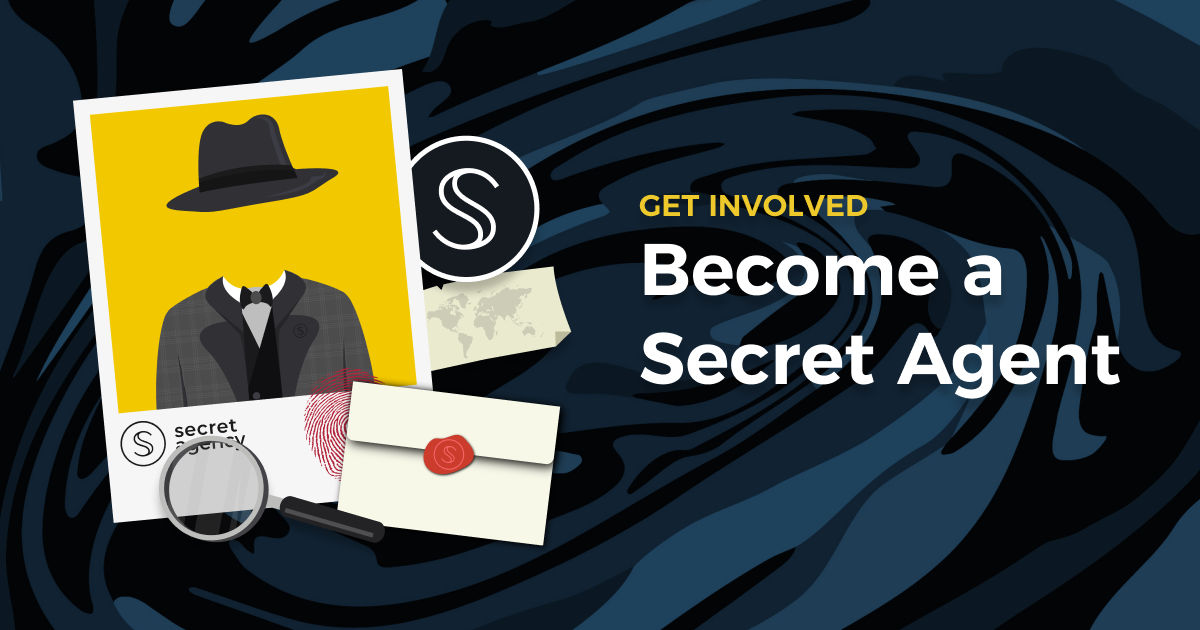 Check out the Secret Agents program and join one of the best and most committed communities in the blockchain space!
Onwards and upwards!