Hello Secret community! Today we are excited to feature an announcement of two new exciting products being built on Secret Network that focuses on tackling the rapidly growing market of web3 gaming. Keep reading to learn about onenet., and their first game Bushi!
We're excited to introduce to you onenet., an all-in-one game distribution platform for Secret Network and beyond as well as their video game flagship title: Bushi.

From the SecretDAO team
There's a lot to cover as we explore both products, their vision, and the future for onenet. and Bushi, so sit tight, and we hope you enjoy the read!
What is onenet?
onenet. is a gaming platform building on Secret Network that aims to be a versatile desktop application for all things video games. On onenet., users, game developers, and creators can host their video games, manage their assets, and most importantly, play them all in one place.
By utilizing Secret Network's technology, onenet. has put forth an emphasis on privacy and security for players by never requiring, storing, or having access to any sensitive information. Privacy is a standard for onenet. and will always be a focal point for the product.
Last but certainly not least, by building on Secret Network, you gain direct access to networks across the Cosmos thanks to the power of interconnected blockchains (IBC). We truly believe that interoperability is no longer an option but a need for the future of web3 gaming. In addition to IBC, the already existing bridges to Ethereum, BSC, and Monero that Secret Network provides (and the many bridges to come) will surely allow onenet. to become the gaming hub it seeks to be.
Why onenet?
Though there have been many attempts to tackle the web3 gaming market and even more recent attempts to transition large AAA title video games to crypto, there remains an empty hole in which users can easily access those games, specifically in the Cosmos.
As it stands, most video games either run on different parent networks or live on their separate network entirely. This makes it extremely difficult for users to play their favorite video games by requiring them to manage multiple assets, wallets, and other sensitive information just to play the games they want. onenet. eliminates this problem entirely.
The video games on the onenet. platform can be hosted, launched, and played without having to manage multiple assets. At onenet., you only need $ONET (One Token).
Onenet's Flagship Title: Bushi
Now to the fun part! onenet. is announcing that along with their vision and mission, they will also be launching one of the largest video game projects the Cosmos has ever seen: Bushi.
Bushi is a third-person competitive shooter that looks to blur the lines between traditional and web3 gaming while also tackling the untouched world of web3 esports.
When asked what sets Bushi apart from other games in the Cosmos, the co-founder and CEO of onenet. stated:
"Apart from the sheer size of the game, it might surprise some that Bushi is already nearly complete and is estimated to launch in Q4 of this year (2022)."  - Leon
The onenet. team set out with Bushi to not market a promise but market a product instead, which is essential to earn the support of the community. What better way to do that than to deliver a game that can compete not only in the web3 space but in the traditional gaming market as well!
Furthermore, because Bushi is built with eSports in mind, they also plan to provide some truly unique events with things like tournaments, streams, ranking systems, and more.
We can't spill the beans on everything here, but you can stay up to date with leaks of Bushi gameplay on their YouTube channel and other social media.


How to Gain Access: Genesis NFT Collection
Information will be released shortly on onenet.'s genesis NFT collection that will not only grant access to Bushi itself, but will provide a heavy utility package including:
Lifetime access to alpha games hosted on onenet.
First-day access to Bushi.
DAO Access
Stakeable NFT
Post alpha limited edition skin guarantee
Whitelist eligibility
Cross-game functionality
& More!
We aim to grow our community and reward those that support our vision early. The proceeds from this NFT collection will heavily accelerate and elevate the development of onenet. and Bushi, though it's important to note that the completion of our products does not depend on the outcome of the mint.
More information will be provided shortly!
The Future
There is so much to cover about these projects, and one article simply cannot cover everything. If you want to stay up to date with onenet. developments and join an already growing community, feel free to follow them on the socials listed below!

The onenet. team and entire Secret community are extremely excited for the journey ahead, and we hope you all will be able to join in every experience. If you've gotten this far, thank you for reading, and we can't wait to shake things up in the world of web3 gaming.
Discord: https://discord.gg/playBushi
Telegram: https://t.me/playBushi
Twitter: https://twitter.com/playBushi / https://twitter.com/launchonenet
Website: www.launchonenet.com
What's Next for Secret?
Thanks for reading through this Secret Feature!
If this blog inspired you to get more involved with Secret Network, join our community of privacy pioneers. If you're a dev interested in building your own Secret Apps, check out our developer resources and learn how you can get funding to support your projects!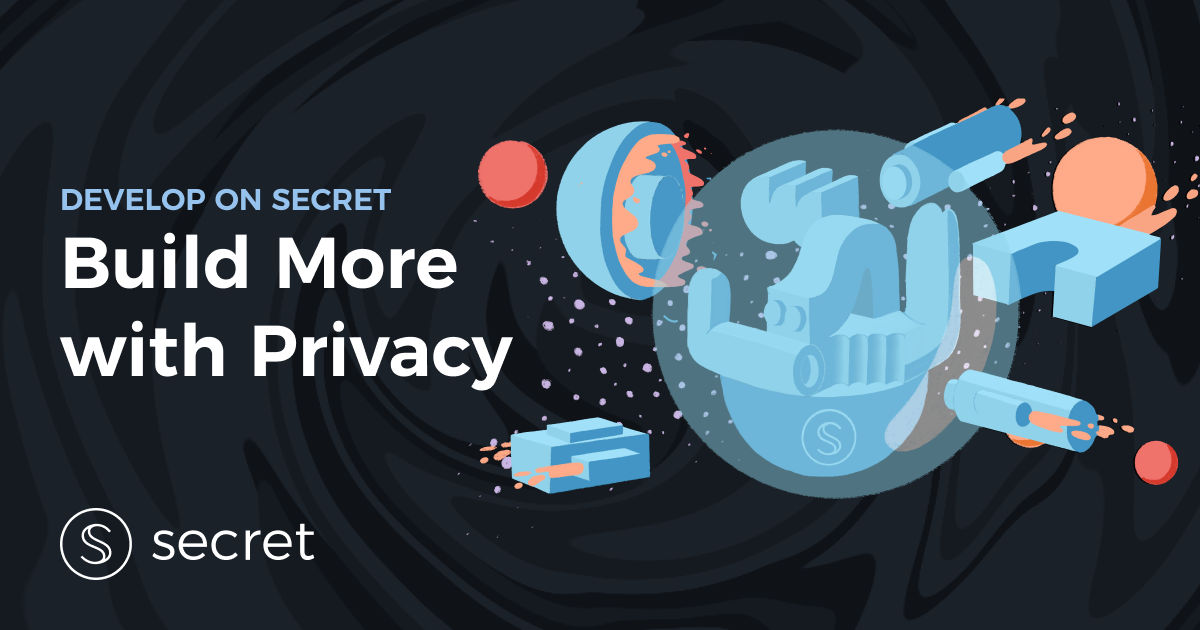 If you're anyone passionate about ensuring Web3 users has the data privacy protections they need and deserve, become a Secret Agent! It is our mission to make sure the decentralized web we're building is one that truly empowers - and one that is accessible to all. From awareness and education to international growth and university relations, there's many ways to help contribute to the expansion of the Secret ecosystem and the global availability of privacy technologies in Web3.
Check out the Secret Agents program and join one of the best and most committed communities in the entire blockchain space!