Hello Secret community!
Today we're featuring Fina Wallet, the first mobile wallet available for Secret Network with the ability to interact with dApps! Fina wallet is simple to use and navigate, yet includes many improvements that make interacting with Secret Network much easier. This blog aims to explain all of its major features.
Downloading the App
Fina is available on Apple App Store (iOS) and Google Play Store (Android). Make sure to ONLY download the apps from the official app stores!
Apple App Store: https://apps.apple.com/app/fina-wallet/id1636168233
Google Play Store: https://play.google.com/store/apps/details?id=com.fina.secret
Importing / Creating a Wallet
When opening the app for the first time, you will be asked whether you want to create a new wallet or import an existing one. Currently, you can import or create a Secret wallet in the following ways:
Create a new wallet by generating new seed phrase
Import wallet with existing seed phrase
Connect wallet with Ledger Nano X, supporting both Cosmos and Secret Ledger app
If you choose to create a new wallet, you will be given a seed phrase with 12 words that you need to carefully store in a place that only you have access to, as these words will be used to recover and import the same wallet later. As a good measure, Fina app will also ask you to match some of the words immediately to make sure you have memorized the words.
You will then be prompted to create an in-app password that will be requested every time you sign a transaction, so make sure to save this password as well!
Your private key is stored locally on your device only. All private keys are encrypted by both your in-app password and your OS security standard, for example the keychain services on iOS.
Home Page and Viewing Tokens
Once you've added a wallet, you'll see the home page with all of the assets in the wallet. Due to the privacy features of secret network, balances of SNIP20 tokens are kept encrypted and private by default. Viewing keys are required to let a third party (Fina in this case) view the balance. In Fina, it's super easy to either create a new, or import an existing viewing key. See the visual guide below on the example of adding sWBTC.
Also, at the bottom of the app, you will see the navbar with 5 different icons. From left to right they are:
'Home': send, receive and view tokens in your wallet
'Staking': Stake SCRT to validators
'Browse': In-app browser to use Secret dApps
'Governance': Vote on governance proposals
'Settings': Adjust settings in the app
Staking your SCRT
Go to the 'Staking' tab of the app. Here you will be able to delegate, claim and withdraw SCRT from different validators.
Fina also optimized the gas fee and is able to claim rewards from multiple validators with a single transaction.
Interacting with Secret dApps
Go to the 'Browse' tab of the app. Here you will see a list of compatible Secret dApps. They consist of the top projects on Secret Network and should all be safe to interact with. If you want to try using Fina with a Secret dApp that isn't listed, you can use the in-app browser and type in the dApp's web URL.
Voting on Governance Proposals
Voting is very easy with Fina. Simply go to the 'Governance' tab and you will see the complete list of active, passed, and rejected proposals. You can also click on any specific proposal and see the detailed description.
Market Data
Here you you can see prices and 24-hour changes of all tokens available on Secret Network.
Miscellaneous Settings
On the Settings page, you can toggle different settings such as the 'remember password' option. Doing this can save you time in executing transactions, but also increases your risk if your Fina wallet is exposed to others, so use the setting that best fits your uses.
Using Fina on Testnet
If you are a dApp developer, it is important for you to test your dApp on Testnet. You can switch to Secret Testnet on Fina and test your dApp by navigating to the dApps page, and enter your' testnet dApp's URL.
Integrating Fina Wallet
It is very easy for dApps to integrate with Fina. Fina exposes the same API as Keplr in its in-app dApp browser. As long as a dApp works with Keplr, you should be able to access it on Fina wallet! If you're a dApp developer that would like to have your dApp listed on Fina's in-app dApp browser, contact the team at info@fina.cash, or reach out on Twitter or Discord!
Conclusion
This covers the basics of Fina wallet, but this is just the beginning of its development. The team will be continuing to add new features over the course of 2023. Follow them on social media to stay up to date!
Website | Twitter | Discord | Email
What's Next?
If this blog inspired you to get more involved with Secret Network, you can join our community of privacy pioneers! If you're a developer interested in building your own Secret dApps, check out our developer resources and learn how you can get funding to support your projects: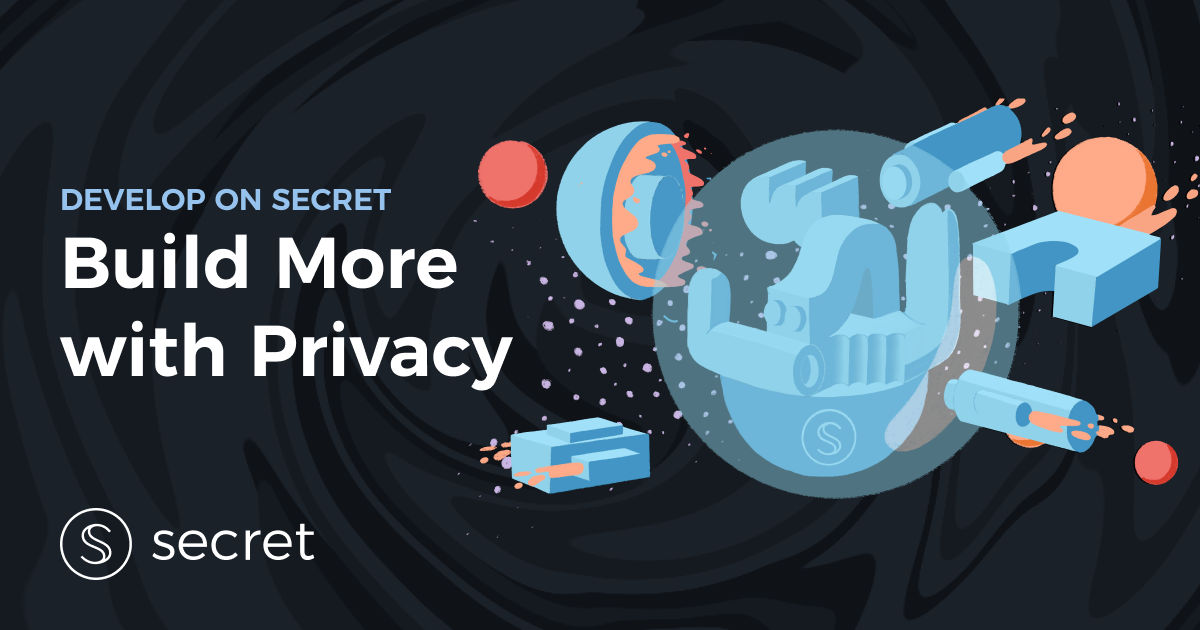 If you're passionate about ensuring Web3 users have the data privacy protections they need and deserve, you can also become a Secret Agent! Our mission is to ensure the decentralized web we're building genuinely empowers - and is accessible to all. From awareness and education to international growth and university relations, there are many ways to help contribute to the expansion of the Secret ecosystem and the global availability of privacy technologies in Web3.
Onwards and upwards!