Hello Secret Community!
Today we're thrilled to announce the 2022 Secret Summit, an unparalleled meeting of the minds on December 15th hosted by Secret Network! Join us for this thought-provoking one-day event that brings together Secret Network leadership, developers, and heavy hitters from around the Cosmos and Web3 to discuss today's issues facing decentralization, privacy, and beyond!
What is Secret Summit?
Secret Summit covers a variety of topics coming from experts and thought leaders in Web3. And since we love secrets, you know we're going to share some! Here's a sneak peak 🏔 at some of our plans:
A keynote speech from Secret Network founder and SCRT Labs CEO Guy Zyskind kicks off the Summit
Intriguing discussions and panels featuring Secret Network community contributors and Web3 privacy thought leaders
Can't-miss alpha covering some of the latest developments for Secret Network and its applications - and what we're up to next!
Lightning talks from Secret Network dApps in development and production
EXCLUSIVE digital giveaways only awarded to those who attend the event!
Imagine getting all this (and more) without even leaving your house! Don't miss out and register today to make sure you don't miss any content... or giveaways: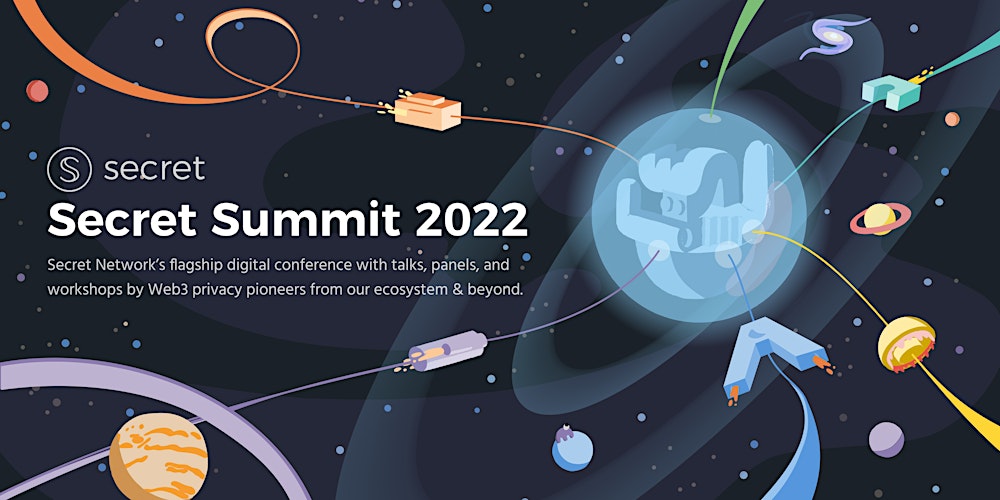 How can I jump in?
The event will be hosted directly on our website and social channels. Registration is 100% FREE. That's five hours of valuable Secret information and alpha!
Whether you're interested in professional development, finding a new place or team to build,  or simply learning more about Secret's revolutionary privacy-preserving technology, this is the perfect event for you.
We'll announce more details and a speaker schedule soon. Check our Secret Network Summit page for the latest updates - and to reserve your seat at the table:
Of course, events like Secret Summit wouldn't be possible without our awesome community, including the Secret Agents. Together we've built a global community of thousands of passionate privacy advocates who help us champion these solutions around the world. They've made a huge impact, as well as lifelong friends and collaborators!
Want to champion Web3 privacy as well and learn about blockchain as part of an amazing community? Become a Secret Agent today—your first mission will already be waiting for you!
To stay up to date on the Secret Agency, follow them on Twitter!
See you on the other side 🕵️