On June 8th, Secret will be hosting a party in Austin to celebrate the upcoming release of "KillRoy Was Here," the first full-length film minted as an NFT, and Director/Writer/Actor Kevin Smith will be there to celebrate with us!
As much as we love Secrets, with how big this party will be, it's impossible to keep the details to ourselves. If you're interested in grabbing tickets, keep reading to hear what we have in store for this fantastic night!
The Afterparty
Here's our guest of honor letting you know what to expect:
That's right! This event is your once-in-a-lifetime chance to party with a legend while welcoming him into the Secret Network community. Come out and show Kevin some love! Here's where you can grab tickets: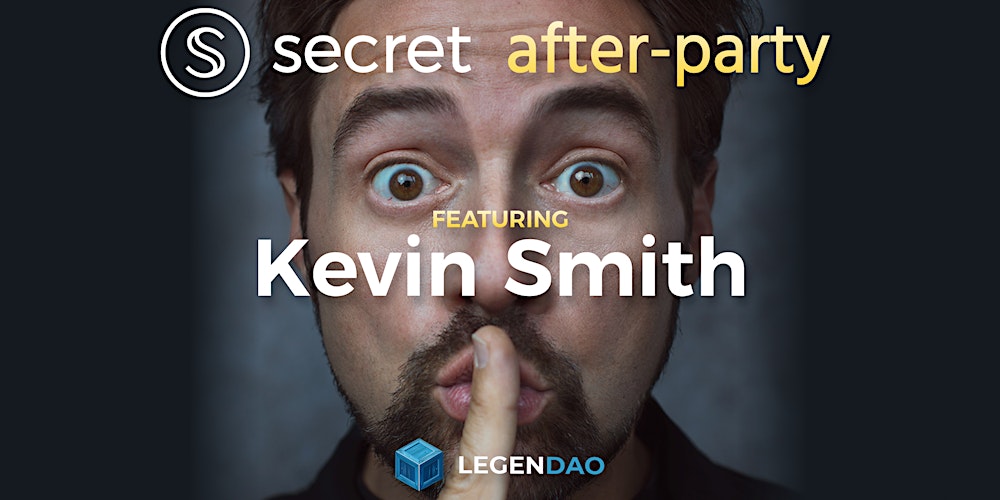 Doors will open at 9 pm CDT at The Venue ATX (516 E 6th St, Austin, TX 78701). You can purchase tickets through Eventbrite. Hang out with Kevin Smith and expect some exciting alpha 👀
VIP Movie Screening
Before general admission, there will be a special VIP premiere screening of "KillRoy Was Here" for holders of the NFTs! Here's what VIP event attendees can expect:
After we watch the movie,  Kevin will be conducting an open Q&A session. Grab your VIP passes to tell all your friends you've been to a Kevin Smith movie premiere!
How can you get into this once-in-a-lifetime screening? Pick up a "KillRoy Was Here" Premiere NFT to gain admission to this special screening.
Legendary director and writer Kevin Smith are about to make NFT history with "KillRoy Was Here" - a horror-comedy film that will initially be accessible with one of 5555 generative art NFTs! These NFTs include:
A copy of "KillRoy Was Here"
Exclusive content from the film
Behind-the-scenes footage
Director's commentary track
IP rights to your KillRoy NFT!  
The collection will be minted on Legendao, Secret Network's primary NFT minting platform.
This event is presented in collaboration with SCRT Labs and Legendao.
SCRT Labs is a core contributor to the Secret Network, working on expanding the capabilities of the network and Secret Apps.
Legendao is the first NFT Mint Lab designed to be its own universe, providing users with a gamified experience and enabling them to obtain unique and exclusive Secret NFTs. "KillRoy Was Here" will be minted using the Legendao platform.
Curious about Secret Network and more cool events like this? Become a Secret Agent! Our mission is to make sure the decentralized web we're building empowers its users - and one that is accessible to all. We have several community-led committees taking on separate missions to help grow the network, so there are plenty of opportunities to get involved!
To discuss Secret Network and Secret dApps, visit our community channels: