Hello Secret Community!
June was full of exciting things for Secret! Whether it was attending Austin Blockchain Week with legendary director/actor/writer Kevin Smith, or Alter announcing a launch in July, or the announcement of new funding for Terra developers, the Secret ecosystem kept moving. Keep reading to learn about Secret's busy June!
Secret takes over Austin Blockchain Week!
In early June, Secret headed to Austin Blockchain week for DCENTRAL, a special screening of "KillRoy Was Here," Consensus, and many other incredible events!
DCENTRAL Austin
Over 50 agents joined us and Secret Network was easily the most represented ecosystem at DCENTRAL, hanging out swag and making a massive impact on the conference.  Community leaders from the Secret ecosystem had a few chances to speak and let the attendees know a little more about Secret.
Guy Zyskind, CEO of SCRT Labs, gave an incredible keynote speech to open the conference, putting a spotlight on Secret (and privacy!) right from the start of the event:
Guy retook the stage on day two of the conference, this time with legendary actor/ writer/director Kevin Smith! Check out the video to learn more about why Kevin chose Secret Network and Legendao to release "KillRoy Was Here," the first full-length film minted as an NFT:
Last but certainly not least, Founder of Secret Foundation Tor Bair closed out the event with a great talk on Secret NFTs and even got to show off some beautiful custom V-IRL shoes:
Kevin Smith VIP Screening
DCENTRAL day two was followed by a special screening and Q&A event with legendary director/writer/actor Kevin Smith unveiling "KillRoy Was Here" to holders of the KillRoy premiere NFT.
Holders of the "KillRoy Was Here" Premiere NFT got a chance to rub elbows with a Hollywood legend, and Kevin couldn't have been more gracious.
A Secret Party to Remember
Following this special session, it was party time! Drinks, dancing, and DJs made for a great party. Once all was said and done, nearly 1000 people attended the Secret blowout! This Secret party won't soon be forgotten!
The blowout Secret party didn't mark the end of our time in Austin. We attended and represented Secret at several weekend events:
OsmoCon: Connecting with the Cosmos: After recovering from a great afterparty, we moved on to OsmoCon - a chance to connect with many other IBC / Cosmos ecosystem builders, especially the Osmosis team.
Consensus 2022: The last half of Austin Blockchain Week was dominated by Consensus 2022, Coindesk's flagship annual event. SCRT Labs and Secret Foundation were in attendance on the floor, and we spent hours talking to builders and businesses about the power of programmable privacy!
IBC Afterparty with Osmosis, Secret, Axelar, Akash, and More: Finally, Saturday night gave us one last chance to see our great friends from around the IBC ecosystem! We had a blast bowling and bull-riding alongside many other developers and community members. This event brought the Secret Agents back together for one more gathering, giving us a chance to say our goodbyes and prepare for our travels back to four different continents!
After our week in Austin, it's clear that Secret Network is in a prime position to continue building and providing value to the entire Web3 ecosystem. Whether market conditions are good or bad, privacy will always be essential to adoption. We are ready for explosive growth as our Shockwave continues!
So how can you get involved? One way is to become a Secret Agent and help us tell the world how Secret is becoming Web3's privacy hub! Whether you want to join a team, complete special missions, or share ideas to help the network grow, there's a place for you in the Secret Agency.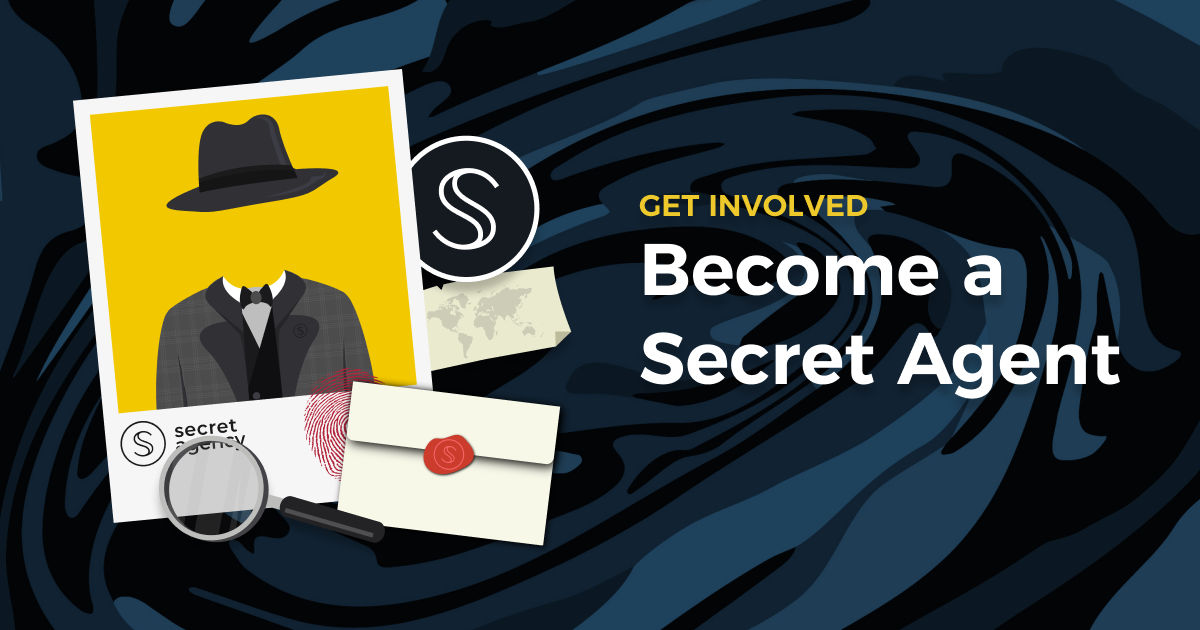 Secret Badges for Secret Spaces
During this month's Secret Spaces on Twitter, we got the opportunity to learn more about several Secret projects that had some big news to share. Additionally, we incorporated brand new Secret Badges - free to mint NFTs on Secret Network - that we gave away to attendees of the spaces with Stashh and Alter. We were sure to take full advantage of the ability to hide some secret metadata within the badges that holders can only see!
If you missed a chance to grab one of these badges, don't worry! You'll have more opportunities on upcoming Secret Spaces. What's going to be in the metadata for the next badge? There's only one way to find out! Tune in to Secret Spaces each Tuesday at 5pm UTC/1pm EDT to get the unique claim code for each badge. Don't wait! Claims close shortly after the space!
ALTER Beta Release
ALTER made news by announcing the details of their innovative stake-to-access feature and the start of a limited beta test. Users staking 10 SCRT with ANY Secret Network validator can access ALTER's private messaging platform using their Keplr wallet!
If you didn't get a chance to join the beta, don't worry! ALTER's mainnet release is coming up at the end of July. Keep an eye on ALTER's Twitter feed for more information about the release. Click here to read the full Secret Feature.
We always talk about building Web3. Now we're at the point where we're seeing users jump into web3 apps. Secret teams are still building, and we expect some key network and dApp announcements to be released in the second half of this year. Stay tuned 🤫
What does Secret mean to you?

Ever wonder how prominent network contributors got involved with Secret? Us too, so we asked them!
Our time in Austin allowed us to talk to several projects and people involving Secret Network. In addition, we interviewed several teams and people involved in the Secret ecosystem, asking how they got involved with Secret and their personal views on privacy's importance.
We've already released an interview with Hydro's Eric Waisanen and ALTER's Darren Chiu, and we'll release more interviews soon! So keep an eye on our YouTube for these and many more great videos!
Tor Bair joins the Coindesk Podcast  

"When you actually have privacy, when you feel that sense of security and the freedom that comes from it, you never forget it."
Tor Bair sat down with CoinDesk at Consensus to talk about the intrinsic value of privacy and how it will play into the future of Web3. Check out the full podcast here!
Terra Builders Fund
Proposal #98, also known as the Terra Builders Fund, passed. As a result, new funding will be available for projects that were building on Terra pre-collapse to come migrate to the Secret ecosystem!
Learn more about how you can apply for the Terra Builders Fund here:
What's Next for Secret?
Thanks for reading through this monthly update!
If this blog inspired you to get more involved with Secret Network, join our community of privacy pioneers. If you're a dev interested in building your own Secret Apps, check out our developer resources and learn how you can get funding to support your projects!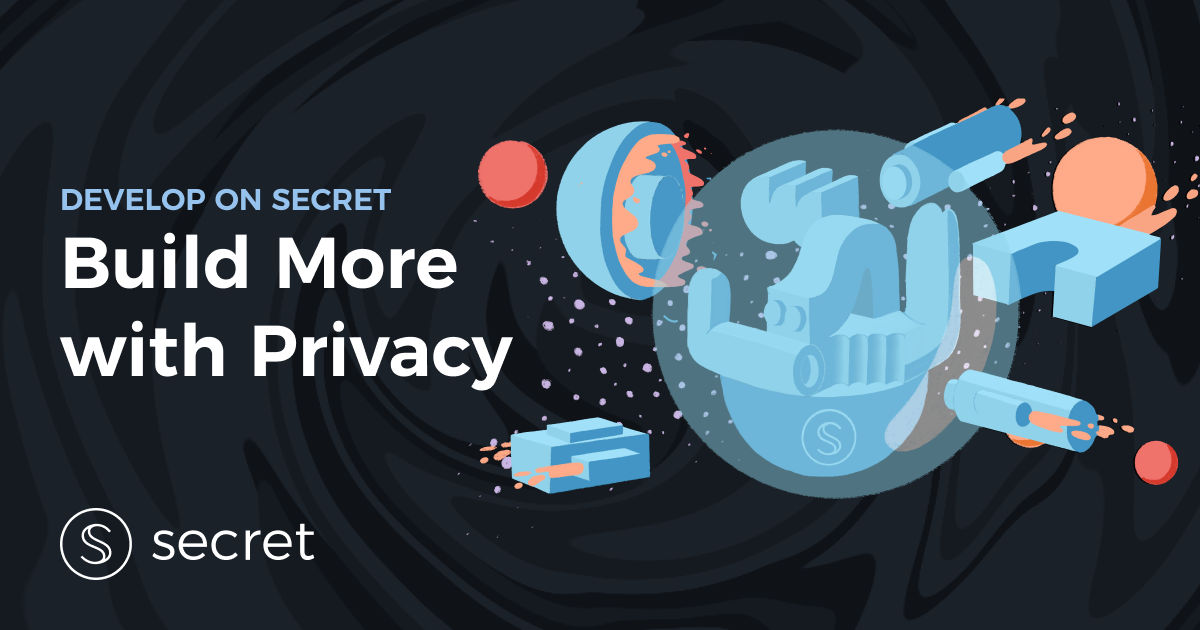 If you're anyone passionate about ensuring Web3 users has the data privacy protections they need and deserve, become a Secret Agent! It is our mission to make sure the decentralized web we're building is one that truly empowers - and one that is accessible to all. From awareness and education to international growth and university relations, there's many ways to help contribute to the expansion of the Secret ecosystem and the global availability of privacy technologies in Web3.
Check out the Secret Agents program and join one of the best and most committed communities in the entire blockchain space!
Onwards and upwards!