Greetings Secret Agents!
Thanks for being here. Your mission, should you choose to accept it, is to read the following post and learn what has been going down in the Secret ecosystem in February 🤫
LegenDAO revealed. Blackbox privacy tools. Shade Protocol airdrop & private raise. SecretDAO. SiennaSwap 2.0. Query node improvements. Secret.js upgrade. Secret Invoice Payments. StakeEasy staking derivatives. Secret PY. Alter on DEXs.
And so much more.
February 2022 was a big turning point in history for Secret Network, marking the first month after the beginning of the Shockwave growth initiative. Our push to bring privacy to all public blockchains is rapidly becoming reality. See what's been done lately - and how you can get involved!
LegenDAO
SCRT Labs, the core development team behind Secret Network, is launching Legendao, the first ever NFT Mint Lab designed to be its own universe, providing users with a gamified experience and enabling them to obtain unique and exclusive Secret NFTs.
Top-tier artists, brands and creators will be able to launch their own NFT projects via the platform. Users can create their own avatars, gain experience and purchase "Loot Boxes" containing new NFTs and digital items from the creators as well as the $LGND token, which will serve as the currency for all activities and purchases in the Legendao universe.
Blackbox - Privacy Tools for Secret Network
In February, the Trivium Node team officially launched Blackbox - a collection of Secret Apps that brings together privacy and convenience with a set of simple tools for everyday users on Secret Network.
Blackbox provides "Cloak" and "DeadDrop" functionality on Secret Network - empowering users to privately seed new wallets without ever needing to use Secret Network gas while also acting as a mixer. Blackbox also brings "Secret Aliases" to Secret Network. Previously, transactions were kept private, but a user would still need to provide their public address to a sender in order to make a transaction.
With the power of DeadDrop, users no longer have to face this risk of handing off a public address to a sender. Instead, users can give an alias to a sender. This alias is publicly disassociated from an underlying public address because the Blackbox Secret Contract encrypts the underlying public address and ties it to the public alias - providing true anonymity for receivers of funds.
Shade Protocol Raises $5M
Shade Protocol has recently closed a $5,000,000 private raise to build privacy-preserving DeFi applications on Secret Network - starting with Silk, a privacy-preserving stablecoin pegged to a basket of global currencies and commodities. This $5M in capital will be used to support core protocol contributors and developers to continue their mission of bringing DeFi to privacy on Secret Network — unlocking untapped potential in the world of stablecoins, synthetics, and DeFi.
As a result of this capital raise, across all key Shade primitives currently in development, there are collectively 20+ developers, project coordinators, marketers, and business development professionals building Shade Protocol full time or contracted — making this team of decentralized contributors one of the largest teams on Secret Network!
On November 7th, 2021 the snapshots for the Shade Protocol airdrop began. These snapshots came to a close on December 13th. If you staked ATOM, LUNA, or SCRT during this timeframe, you are eligible for receiving the SHD token airdrop.
Claim your Shade Protocol airdrop now!
SecretDAO
SecretDAO is a robust decentralized autonomous organization (DAO) generation platform that aims to make DAO creation simple, easy, and cost-effective. By providing existing and new communities with DAO tooling capabilities like the ability to create tokens, build treasuries, and vote on community proposals, we look to empower artists and creators to do more for a lot less. With communities growing larger and larger as cryptocurrency continues to rise in popularity, SecretDAO is aiming to be a front-runner in providing a service that tackles an overarching problem experienced by every community.
Introducing SiennaSwap 2.0
SiennaSwap has undergone a comprehensive transformation. SiennaSwap 2.0 features a refreshed UI, significant performance improvements, and new tools aimed at improving user experience and lowering the barriers to entry for new users. SiennaSwap 2.0 is where innovation meets elegance and simplicity.
New Landing Page and Dashboard
New Swap Interface
New Pools & Rewards Interface
Wrap Tool
How-to Explainer Videos
Read more about SiennaSwap 2.0 here:
Querying Nodes
With the advent of Querying Nodes, architecture will now be split between query nodes and validator nodes. Query nodes contain optimizations that may not be entirely safe for validators and greatly improve querying performance. In addition, contracts are now served by two different enclaves: Query enclaves and execute enclaves. This will allow upgrading query enclave and improving performance without consensus-breaking changes.
Secret.JS
Secret.js a JavaScript SDK for writing applications that interact with the Secret Network blockchain.
Written in TypeScript and provided with type definitions.
Provides simple abstractions over core data structures.
Supports every possible message and transaction type.
Exposes every possible query type.
Handles input/output encryption/decryption for Secret Contracts.
Works in Node.js, modern web browsers and React Native.
Recently, SCRT Labs has helped created a new and improved Secret.Js:
✅ New API, better ergonomics
✅ More query & transaction types now supported
✅ Smoother Keplr Wallet integration resulting in faster UIs
Come check it out at Secret.Js!
Secret Invoice Payments
One of the core problems of public by default blockchains is security and usability surrounding sending, requesting, and receiving cryptocurrency on a regular and recordable basis. A lack of transactional privacy on blockchains creates additional barriers of adoption surrounding everyday usage. How can we encourage businesses and users to consistently send and receive recordable payments to and from other users without losing their data privacy or their flexibility?
Enter Secret Invoice - a secure and private system on Secret Network for requesting and sending money to business counterparties. Secret Invoices is the first privacy-preserving payment request secret contracts that have ever been created, empowering users on Secret Network to leverage the power of secret contracts for their everyday transactions.
With cross-chain smart contract calls, Secret Invoices could go Interchain - empowering business and users on public chains to trigger private invoice settlement transactions on Secret Network.
StakeEasy - Privacy-Preserving Liquid Staking
One of the most powerful features on Secret Network is staking - empowering users to passively earn APR by securing Secret Network. By locking up SCRT, users improve the security of the overall protocol, while also decreasing the actively circulating supply of SCRT. However, amidst this locked collateral is a massive amount of untapped and illiquid value. With over 125M SCRT currently staked, this amounts to over ~$600,000,000 of locked value on Secret Network.
What if there was a way to put this locked collateral to work separate from just staking it?
Enter privacy-preserving liquid staking from StakeEasy. Users will have the opportunity to lock up SCRT and mint seSCRT - a liquid token that is a claim on the underlying locked SCRT collateral and staking rewards while also being usable for trading and liquidity providing on Secret Network DEXs.
Delegators can use the staking derivative token even further by depositing the seSCRT in another DeFi protocol to accrue more yield via the following potential use cases:
Leveraged staking
Derivative token futures and options contracts
No loss lottery where rewards generated are distributed to lucky winners
Liquidity providing
Lending
Secret Py
After countless hours of hard work, the Secret Network developer community has officially launched Secret Py. Secret Py is a Secret Software Development Kit (SDK) that consists of a simple python library and toolkit for building software that can interact with the Secret blockchain.
Secret Py provides simple abstractions over core data structures, serialization, key management, and API request generation.Development of the Secret PY SDK was inspired by terra.py on Terra.
Python is a loved language in the world of programmers - offering up flexibility and versatility for certain use cases that lower-level programming languages are not as well suited for. As such, Secret Py on Secret Network will allow for developers familiar with python to build and test components of Secret Apps much quicker - potentially pulling in brand new developers to Secret Network. Features of Secret Py are as follows:
Written in Python, offering extensive support libraries
Versatile support for key management solutions
Exposes the Secret Rest API through LCD Client
Alter Lists On Secret DEXs
$ALTER is listed on Secret Swap, Sienna Swap and Button Swap decentralized exchange platforms (DEX).
Media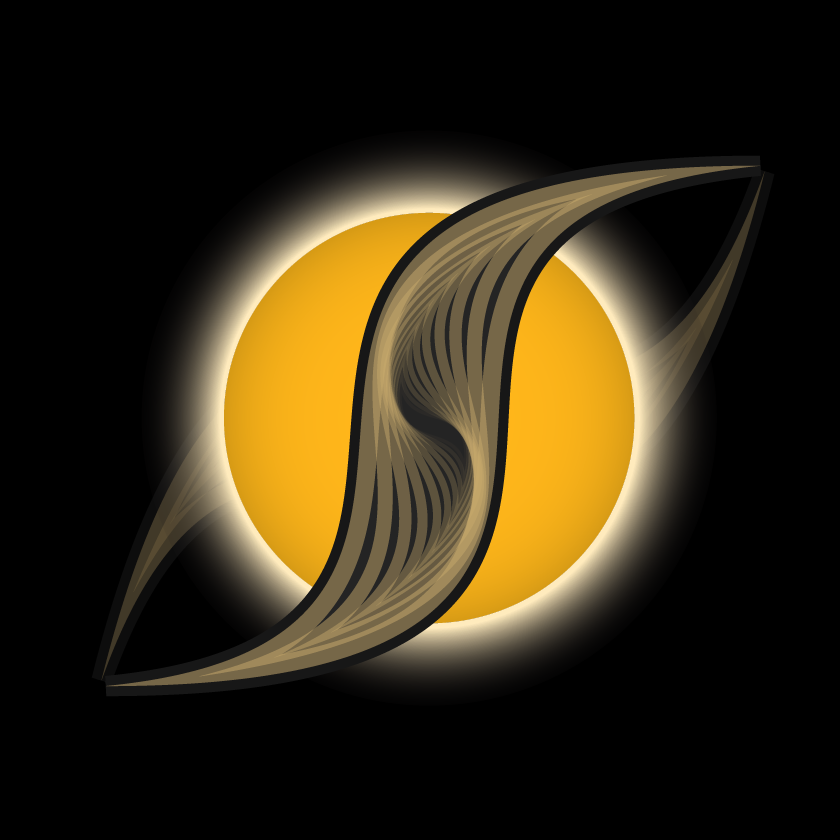 Governance Proposals
February saw the on-chain renewal of governance, education, support team funding, decreasing of the max gas per block, and the international growth committee.
Secret Forum Highlights
Community Art
What's Next?
This is just the tip of the iceberg for the Secret ecosystem, which has also seen an explosion in on-chain adoption, NFT usage and issuance, user growth, and more over the past months!
Check out network statistics at: http://secretanalytics.xyz/
The massive progress in February is right in line with the reveal of Shockwave. With more products being funded and built, more creators launching on Secret Network, and more supporters and partners than ever helping to ensure our global growth, the future has never been brighter for Web3 privacy.
If you're a developer, you can also read through our latest announcements re: the new $225M Secret Ecosystem Fund, which contain details on how to connect with the SCRT Labs team and the rest of our developer ecosystem. Additionally, check out Secret Network grants and get started building today!
If you're anyone who is passionate about ensuring Web3 users have the data privacy protections they need and deserve, become a Secret Agent. It is our mission to make sure the decentralized web we're building is one that truly empowers - and one that is accessible to all.
Thank you for your support - the Shockwave is just starting! 🤫
Onwards and upwards!
To discuss Secret Network and Secret Apps, visit our community channels: