Greetings Secret Agents!
Thanks for being here. Your mission, should you choose to accept it, is to read the following post and learn what has been going down in the Secret ecosystem in March 2022 🤫
Massive infrastructure and scaling plans revealed. Kraken, Okcoin, and Bybit list SCRT. Hydro.Finance and Legendao unveiled. Fractionalized NFTs. JACKAL airdrop snapshots announced. Starshell Secret Wallet. Fadroma tooling. Secret Collective 3D SecretNFT art gallery.
And so much more.
March 2022 was a big turning point in history for Secret Network, marking the completion of the first quarter since the beginning of our Shockwave growth initiative. Our push to bring privacy to all public blockchains is rapidly becoming reality. See what's been done lately - and how you can get involved!
SCRT Labs: Scaling Secret
Secret Network features never-before-built technology for protecting data privacy. This functionality is what allows developers to deploy applications that aren't possible on any other blockchain. It empowers users with privacy protections that we believe should be required in Web3. In order to continue the progress that has been made on both the developer and UI/UX of Secret Network, the following are upgrades that have recently been developed:
Query nodes
Improved Infrastructure for Keplr
On-chain proposals to better control block times
Adjusting gas prices in Keplr
In addition to these most recent changes, SCRT Labs is working on additional upgrades and changes that include the following:
Replace the existing WASM engine
Backport crypto APIs from CosmWasm 1.0
CosmWasm 1.0
SNIP-20 IBC compatability
Use of Cosmovisor x/upgrade module to push out improvements sooner
All of this incredible technical progress is leading up to April's highly anticipated Shockwave Alpha mainnet upgrade!
To learn more about the major scaling improvements in the works for Secret, read the full blog from SCRT Labs!
Kraken Lists SCRT
Kraken is excited to announce the listing of SCRT and staking with up to 20% in yearly rewards! With this listing comes brand new accessibility for Secret Network community members based out of North America - helping unlock the next stage of key growth on Secret Network.
Okcoin Lists SCRT
SCRT was listed for spot trading on yet another exchange supporting North American users in March - Okcoin. Check out the announcement tweet and begin trading today!
Bybit Lists SCRT
And one more! Bybit also launched a spot market for SCRT at the very close of March, increasing availability for global users of Secret Network.
Secret Invoice Payments
One of the core problems of public by default blockchains is security and usability surrounding sending, requesting, and receiving cryptocurrency on a regular and recordable basis. A lack of transactional privacy on blockchains creates additional barriers of adoption surrounding everyday usage. How can we encourage businesses and users to consistently send and receive recordable payments to and from other users without losing their data privacy or their flexibility?
Enter Secret Invoice - a secure and private system on Secret Network for requesting and sending money to business counterparties. Secret Invoices is the first privacy-preserving payment request secret contracts that have ever been created, empowering users on Secret Network to leverage the power of secret contracts for their everyday transactions.
Fadroma
One of the core problems developers face is tooling surrounding smart contract development and deployment. Without proper tooling, this process can be tedious and intimidating for both new and experienced developers.
Enter Fadroma.
Fadroma (built by hack.bg) introduces core workflows for smart contract development and deployment on Cosmos-based platforms, specifically Secret Network! Fadroma helps developers avoid platform specific boilerplate code - automating the repetitive workflow steps by providing essential smart contract building blocks that empower developers to both maintain high development velocity and deliver a reliable product.
LegendDAO
Legendao is a first of its kind NFT platform with unique benefits for both creators and collectors. For blue-chip creators, Legendao is a Mint Lab where they can utilize the Secret Network's privacy technology to create NFTs with unlockable and exclusive content. For collectors, Legendao provides an immersive gaming experience with unprecedented opportunities to collect exclusive NFTs and earn $LGND tokens.
Legendao NFTs are the property of the collector who buys them and are not confined to the Legendao platform. A collector can sell these NFTs on secondary platforms like the Secret Network's stashh.io and OpenSea.
Legendao's genesis NFT collection, "The Council of Gyld '' will drop in April, 2022. The lore of this initial project tells a tale we can all identify with — mythical apes known for their secrecy want to share their legendary bounty with humanity by connecting technology with creators and collectors.
Want to find out more? Visit Legendao.io, sign up for the mailing list, and follow LegenDAO on Twitter and Discord.
March Roadmap Update
Looking ahead to March and beyond, we see that the Secret Network Ecosystem Roadmap has been cleaned up compared to previous versions. The roadmap team is doing the best they can to ensure the information communicated in this updates are as accurate and reliable as possible.
For this reason, a few projects have been moved to 'In Development' versus actively being placed on the roadmap timeline. This does not mean they will launch after May - it only means that they currently do not have a good estimate of release. Some projects (for example Stashh and Alter) have started to release their own roadmaps to provide more detail.
Chameleon Ville
Chameleon Ville is a cross-chain NFT game & community experience in which you are a resident of Chameleon Ville - leveraging the power of Secret Network, users are able to privately interact with their chameleon NFT! Being a resident means you can customize the look of your home whether that be outdoors or indoors. You can play games that are either shared across chains or chain exclusive and compete within the leaderboards.
Earn money through playing said games, whether they're at an arcade, a casino or elsewhere. Chat & meet fellow residents at meeting places such as cafes or restaurants and make long lasting friendships. Chamelon Ville was launched on stashh and sold out all 4,444 chameleons!
Fractionalized Secret NFTs
Secret NFTs have seen a tremendous amount of growth since the beginning of 2022 with over 50+ Secret NFT collections launched. The demand for privacy-preserving NFTs with unique access controls and functionality continues to grow and compound. Using the power of Secret Network, NFT developers all over the world have been challenged to re-invent and reimagine what is possible with NFTs. This creativity has brought demand for even more flexibility with the Secret NFT contract standard with respect to what it can accomplish for builders, artists, and users!
Enter fractionalized Secret NFTs.
A fractional Secret NFT is an NFT that has been divided into smaller fractions, empowering varying numbers of users to claim private ownership of a piece of the same NFT. Fractionalization is a relatively new and revolutionary concept that brings multiple benefits to NFTs.
With fractionalization, Secret NFTs creators and developers will be able to democratize access to high-value NFTs, increase liquidity surrounding the buying and selling of NFTs, empower DAOs to more effectively form around a single unique NFT, and more. Combined with the power of privacy and access controls, fractionalized Secret NFTs will push the frontier and open up a wave of new use cases.
Read the full blog to learn more!
sHUAHUA on Sienna Swap
CHIHUAHUA goes secret! The first interoperable meme coin is now on the SCRT Ecosystem. Chihuahua Chain has partnered with Sienna Swap, making this the first time any HUAHUA lover can transact privately within Secret Network.
Sienna Knights
Sienna Knights are the official PFP collection of Sienna Network. The Sienna Knights story is directly linked to the grandiose story of the Knights Templar, founders of a private value and information transferring system that uses encryption. Sienna Knights get early access to Sienna's products like SiennaLend and are regarded as brand ambassadors of Sienna Network.
Learn more at the official Sienna Knights website!
Privacy is sacred and has to be protected unconditionally. Leaving it to the mercy of a certain group of people is unacceptable. Sienna Knights are the protection we need because they are us and we are them. -Sienna Knights Commander
Orbem Wars - Incentived Alpha Phase
Orbem Wars' Alpha has seen great success thus far - with over a hundred testers and 50,000+ tanks destroyed, Orbem Wars officially introduced the next game mode — contracts — along with an incentivized alpha phase.
To stay up to date with the latest of Orbem Wars, follow the Orbem Wars twitter account the join the official discord channel.
StakeEasy Launches on Mainnet
StakeEasy introduces privacy-preserving liquid staking derivatives built on Secret Network - already launched on testnet, officially on mainnet!
One of the most powerful features on Secret Network is staking - empowering users to passively earn APR by securing Secret Network. By locking up SCRT, users improve the security of the overall protocol, while also decreasing the actively circulating supply of SCRT. However, amidst this locked collateral is a massive amount of untapped and illiquid value. With over 125M SCRT currently staked, this amounts to over ~$600,000,000 of locked value on Secret Network.
What if there was a way to put this locked collateral to work separate from just staking it?
Enter privacy-preserving liquid staking from StakeEasy. Users will have the opportunity to lock up SCRT and mint seSCRT - a liquid token that is a claim on the underlying locked SCRT collateral and staking rewards while also being usable for trading and liquidity providing on Secret Network DEXs.
StarShell Secret Wallet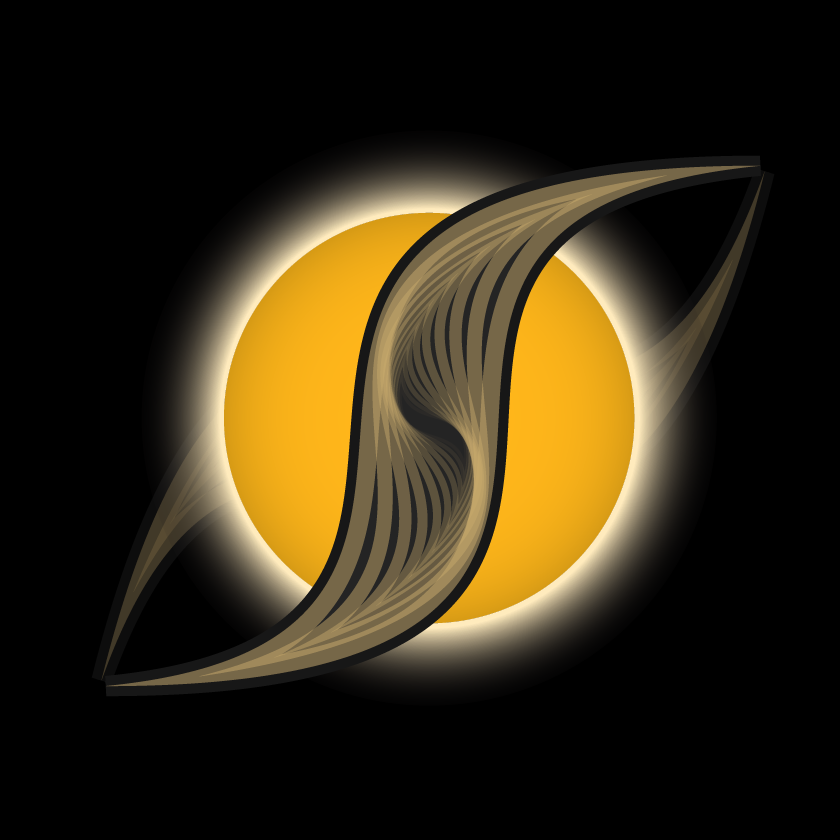 Starshell is a cross-platform, feature-packed, user-friendly, open-source web3 wallet designed for Secret Network & Cosmos. In an effort to bring meaningful adoption to the Secret ecosystem, the Secret Network Grant Program has been funding the development of Secret dApps and dApp development tools. However, at the time of this writing, end users of these dApps are limited to (almost exclusively) using Cosmos' Keplr wallet extension for Chromium-based web browsers.
While this option has been sufficient for early adopters, the road to meaningful adoption calls for a cross-platform web wallet that is well-suited for the unique Secret Network experience. Starshell is currently under active development.
Follow the official Starshell twitter account today!
Secret Collective 3D SecretNFT Gallery
In March, Secret Collective was excited to announce that Secret Collective's first demo of their 3D SecretNFT gallery - now made available to the public for free! Check out this awesome 3D gallery available for anyone to explore:
Introducing Hydro.Finance
Hydro.Finance (the spiritual successor to SecretSwap) will be a new kind of hybrid AMM. There are two components to Hydro.Finance: a curve-like AMM and a derivative based AMM. The curve-like AMM will provide swaps between stables with no slippage and incredibly low fees. The derivative based AMM will enable the protocol to earn significant external revenue, open up the liquidity of the Cosmos for Secret Network, and allow users to earn throughout the ENTIRE unbonding period.
Be sure to join the official Hydro Finance Telegram and the official Hydro Finance Discord server for giveaways, updates and alpha!
Jackal Airdrop Announced
JACKAL is a decentralized autonomous organization in the Cosmos ecosystem that governs Web3 privacy infrastructure and cyber security solutions powered by Secret Network privacy-preserving smart contracts. JACKAL is focused on bringing Digital Privacy Infrastructure to Web3. JACKAL is excited to announce its official airdrop, with snapshots beginning on April 9th, 2022!
Staking Details
Secret ($SCRT), Atom ($ATOM), and Juno ($JUNO) stakers are eligible for receiving the JACKAL airdrop.
Minimum requirement of 20 $SCRT staked to be eligible for the JACKAL airdrop.
Minimum requirement of 10 $JUNO staked to be eligible for the JACKAL airdrop.
Minimum requirement of 10 $ATOM staked to be eligible for the JACKAL airdrop.
DEX LP staking is not included in the airdrop eligibility on any network.
Exchange validators and delegators will not be eligible for the JACKAL airdrop.
The airdrop equation will not be revealed until after all of the snapshots are complete.
A full JKL economics paper will be released prior to the April 9th snapshot.
Snapshot Details
The snapshot will begin on April 9th, 2022 at 1:00 PM EST.
Users will have 21 Days (03/19-04/09) to prepare for the snapshots.
Join the JACKAL community today: Discord | Twitter
Media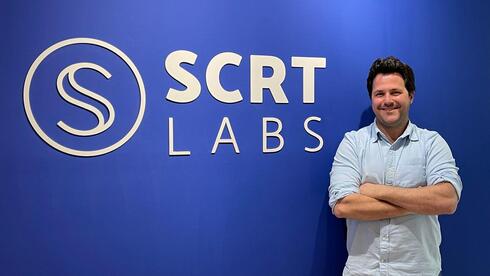 Secret Governance
March 2022 saw the ratification of the following four successful proposals:
Secret Forum Highlights
Community Art
What's Next?
This is just the tip of the iceberg for the Secret ecosystem, which has also seen an explosion in on-chain adoption, NFT usage and issuance, user growth, and more over the past months!
Check out network statistics at: http://secretanalytics.xyz/
The massive progress in March is right in line with the reveal of Shockwave. With more products being funded and built, more creators launching on Secret Network, and more supporters and partners than ever helping to ensure our global growth, the future has never been brighter for Web3 privacy.
If you're a developer, you can also read through our latest announcements re: the new $225M Secret Ecosystem Fund, which contain details on how to connect with the SCRT Labs team and the rest of our developer ecosystem. Additionally, check out Secret Network grants and get started building today!
If you're anyone who is passionate about ensuring Web3 users have the data privacy protections they need and deserve, become a Secret Agent. It is our mission to make sure the decentralized web we're building is one that truly empowers - and one that is accessible to all.
Thank you for your support - the Shockwave is just starting! 🤫
Onwards and upwards!