Greetings, Agents!
In August we relaunched our top community program, the Secret Agency, with some big changes. And after one quarter we can confidently say these changes and the hard work that went into them has already begun paying off.
Secret Agents are Secret Network community members all over the world who have embraced responsibility and action. Agents get rewarded, access secret events, and gather unique NFTs—all while working collaboratively to build a more privacy-preserving Web3. The Secret Agency is designed to help them be as productive as possible, while giving them as many opportunities and resources as possible. All you need to get started is an email address!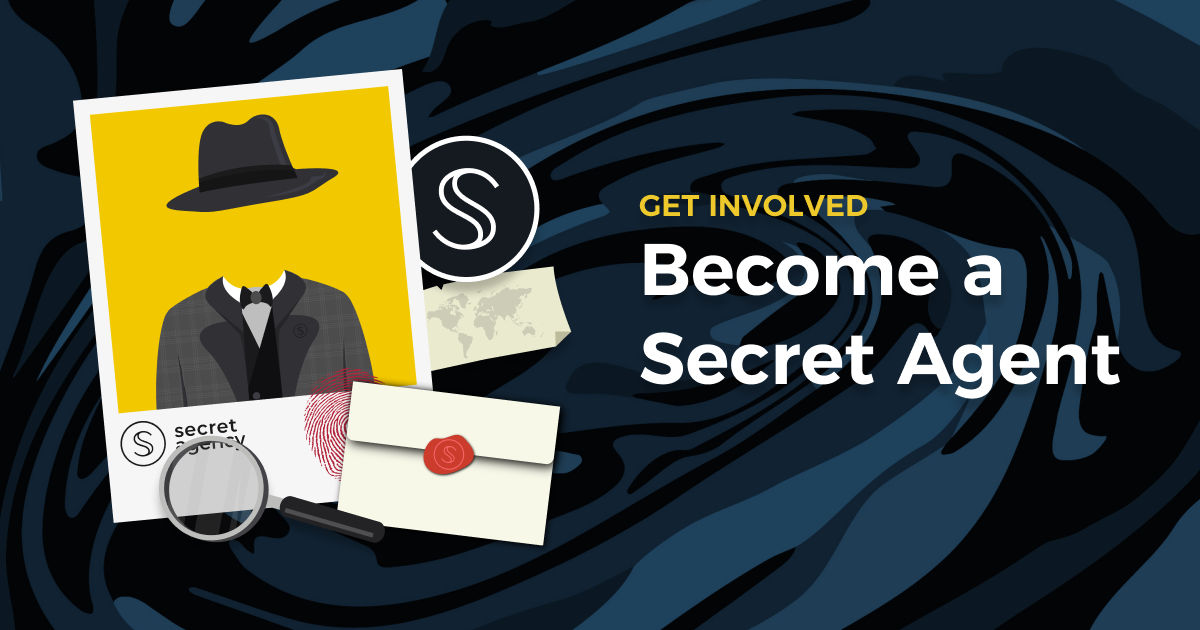 Here's an overview of everything the Secret Agency achieved in Q3 and what our plans are for the next quarter:
What changed with the Secret Agency relaunch?
Launching the Secret Agent HQ
One of our major issues was that we didn't have one unified platform to host all of our missions, educational content, and reward distribution for Secret Agents. This made it difficult to give new Agents the best onboarding experience. We solved this problem by creating a dedicated platform where everything is hosted in one place! (You can check it out by becoming a Secret Agent yourself...)
Introducing working groups and better onboarding
To make it easier and more fun for Agents to contribute, we also changed the onboarding process for committees. We renamed committees as "working groups" to emphasize the Agent program is all about taking action, and Agents now get dedicated roles that give them access to working groups so they can start contributing right away!
This is a general overview of the Secret Agency relaunch. If you want to get the full details, check out our Introducing the Secret Agency blog post!
What we achieved in Q3
Onboarding tons of new Agents
We recruited a total of 4000 Agents this quarter, with over 50% fully onboarded. That's a massive jump from our previous conversion rate of around 10%!
These Agents play a major role in bringing users to Secret's main channels, allowing the global community to grow despite the bear market.
We also increased the number of Agents that joined working groups. Here you can see a breakdown of the number of Agents that joined our working groups over the last quarter (keep in mind Agents can join more than one working group):

Successful launch of the Beta Testers working group
The Secret Agency recently launched the Beta Testers working group and it's already a success! We identified 100 experienced testers among our Agents and tested 5 Secret Apps successfully, helping them get ready for launch.
Want to get your dApp tested by our amazing Beta Tester working group? Reach out to us in the #🐛beta-testers channel on Discord and behold the power of the Agency as we release our army of Beta Testers upon your dApp!
Expanded our educational content
For our educational content we started focusing on video production, with four finished YouTube videos and two more in production.
But that doesn't mean nothing has happened on the written content side. Over Q3 alone, we had almost 20,000 views and over 2,500 reads on Medium(!). Currently, we have four more articles undergoing final revisions, many of which cover core aspects of Secret Network.
We also started educating more on Twitter with in-depth, Agent-generated educational threads about a variety of topics. Here's a snapshot:

Polishing our designs
To show we're to be taken seriously, we needed professionally looking, on-brand designs. So we created our own brand guidelines and improved our designs drastically with the help of Secret Agency Media Lead Lani and many others:
Amping up our social media presence
Alongside our new and improved designs, we did many other things to boost our social media presence, including:
Tweeting on the daily
Hosting staples like the Agents of the Round Table (AOTRT) as Twitter Spaces on the Secret Agency channel
Giving Agents in-depth guidelines on how to create better social media content
Creating high-quality Twitter threads and contests like our "doxx a wallet" contest
And it worked! Since the start of Q3, our Twitter following has grown by more than 68.3% with over 680 new followers. To top it off, we got our Twitter account verified within only a few months.
We also started focusing more on engaging with active discussions by monitoring and interacting with high-profile discussions on Secret Network and Web3 privacy. Over the last quarter, we've responded to hundreds of Twitter and Reddit threads:
Want to know what the Secret Agency is up to, learn about Web3 privacy, and participate in our contests? Follow us on Twitter!
Spreading the Secret at events all over the world
This quarter, the presence of Secret Agents was felt at crypto conferences all over the globe.
Our Agents attended 12 conferences worldwide, generating 300+ leads. So many, in fact, that Natalia has had an (almost) full-time job keeping them warm.
Secret Agents came out to support Secret Foundation and SCRT Labs at conferences and side events to onboard even more Agents onto the Secret ecosystem.
Launching interactive Secret workshops
We kicked off the design and promotion of our Secret workshops, and we'll have many more in Q4. Topics included how to create a private wallet and mint a Secret badge, amongst others.
These events will be used as a catalyst for developer education via Secret University, an interactive developer onboarding platform we've been working hard on.
Establishing contacts with 28 university groups
Our University Relations working group, led by Melch and Skrillah, established contact with 28 university groups spread around the globe! Many of these showed interest in our Secret workshops, and Skrillah recently went out to give the first one at the University of Glasgow in Scotland.
In the meantime, we scoped out career paths for both technical and non-technical students to help them move into the Web3 space via our Secret Agent program.
Expanding Secret's reach globally
All our global outreach was accompanied by a great expansion of our globally translated materials.
Over Q3, Agents managed to translate over 300+ articles, including Shade documentation. We want to help translate more dApp documentation, so if you're a team who'd like to make use of the International Agent resources, contact us in the #🌎international-community channel on Discord.
Next to that, we added Twitter accounts in more than 20 languages and added multiple new languages on Discord and Telegram.
Cutting costs with better prioritization and more efficient budgeting
With the bear market raging, we focused on increasing our efficiency by scoping our budgets better and paying based on impact over giving fixed budgets.
We also became more selective on what events to attend, choosing to attend fewer conferences but focus on those that were most likely to generate new leads.
The Secret Agency's plans for Q4 🎯
While these results are all great, we have a lot of plans in the pipeline for the next quarter. The Secret Agency plans to finish the year with a bang! Here we'll quickly go through all our plans for Q4:
Optimizing the onboarding experience
Collecting all our missions, content, and rewards in one place was just the start. Currently, we're working on making the Agent HQ experience as engaging and fun as possible! This will help us onboard Agents better and get them more involved in our community and working groups.
We're doing this by improving the UX of the platform and adding images and introductory videos. We're also in the process of designing the Beta Testers quest in the Agent HQ so Agents can be rewarded in real-time for participating!

Expanding opportunities for Agents to gain valuable experience
We quickly realized that, with our Secret Agent program, we can be of massive help to those that want to transition into a full-time or part-time Web3 career. This is an incredible opportunity to create a win-win situation!
That's why, in Q4, we will focus on expanding these opportunities for our Agents even more by:
Helping beta testers and other working group members with developer skills onboard onto our Secret University
Enabling testers, translators, and content creators to mint CertUP certificates so they can build their resumes and careers by beta-testing for Secret Network
Launching new quest lines in our interactive HQ so contributors at all levels can be rewarded in real-time
Refining our Field Agent guide to help Agents gain the skills to nurture great business development leads while growing their own network
More dev onboarding!
We're currently developing Secret University, a launchpad for developers new to our ecosystem! Secret University will provide a clear learning path for developers at all levels, allowing them to jump-start their journey and build on Secret Network.
We're also actively recruiting Agents with dev skills from other working groups and onboarding them onto our Secret University.
Improving our biz dev and events process
To make the most out of our Agent's attendance at events, we are streamlining our events and business development process. This includes a guide on how to engage potential leads at events and speak to VCs and other high-value targets.
Besides that, we're working on an improved lead-generation process in collaboration with the Secret Foundation and SCRT Labs.
Want to represent Secret Network at an event? Check out our events calendar!
Running our Secret workshops at many more universities
As mentioned before, Skrillah kicked off our Secret workshops by running the first IRL Secret Workshop at the University of Glasgow! Next up in the planning is a dev workshop with Hong Kong University & hybrid virtual/IRL workshop with Bayes Business School in London.
We're also developing a partnership with the Blockchain Accelerator Foundation (BAF) which has links to over 100 universities in the US(!).
Empowering Agents to spread the Secret locally
To onboard as many people as possible onto the network, we'll start hosting translated content on our Secret Network website so it can easily be found.
DApp teams and validators can start making use of our international Agent resources by being able to assign tasks to translators.
As part of our guerilla marketing efforts, we're equipping Agents with materials to spread the Secret locally like Secret merch, stickers, and posters. We're starting in Europe, so if you're based in the EU and would like to do some undercover marketing, let us know 🕵️
Doing (even) more and better social media marketing
We've made lots of progress with our social media channels but know we can do better.
That's why we'll start posting more frequently, optimize our posting times with help of analytics, focus on interactive content like contests and polls, and cross-post more across the Secret Agency channel, official Secret Network channel, and posts by Secret Agents.
Our social media presence questline is in the process of being finished up, which will train Agents to become influencers and spread the Secret even further.
Next to that, we're helping existing influencers more easily create on-brand content by providing improved design kits and early access to Secret intel. We're also creating processes and guidelines to make it easier for Agents to interact with active Twitter discussions in a meaningful way.
We want to help more dApps via our channels! So if you'd like to use the Secret Agency to get more eyeballs on your project, send a message to Wesley | Secret Agency#1997 on Discord.
Creation of the Secret Agency DAO
To give everyone within the community a say in how the Secret Agency operates, we're creating a public DAO. Members of the Secret Agency DAO will be able to govern leads and request changes by voting on proposals. By doing so, they will function as an advisory board and help us make decisions that are aligned with the needs and wishes of the ecosystem.
You can read more details about the Secret Agency DAO in this community proposal.
Last but not least: a BIG shout-out to all the Agents who made this possible 🙏
As this all wouldn't have been possible without the hard work of all the amazing Agents that contributed. So thank you all for your hard work and advancing the cause of Web3 privacy!
Want to champion Web3 privacy as well and learn about blockchain as part of an amazing community? Become a Secret Agent—your first mission will be waiting for you…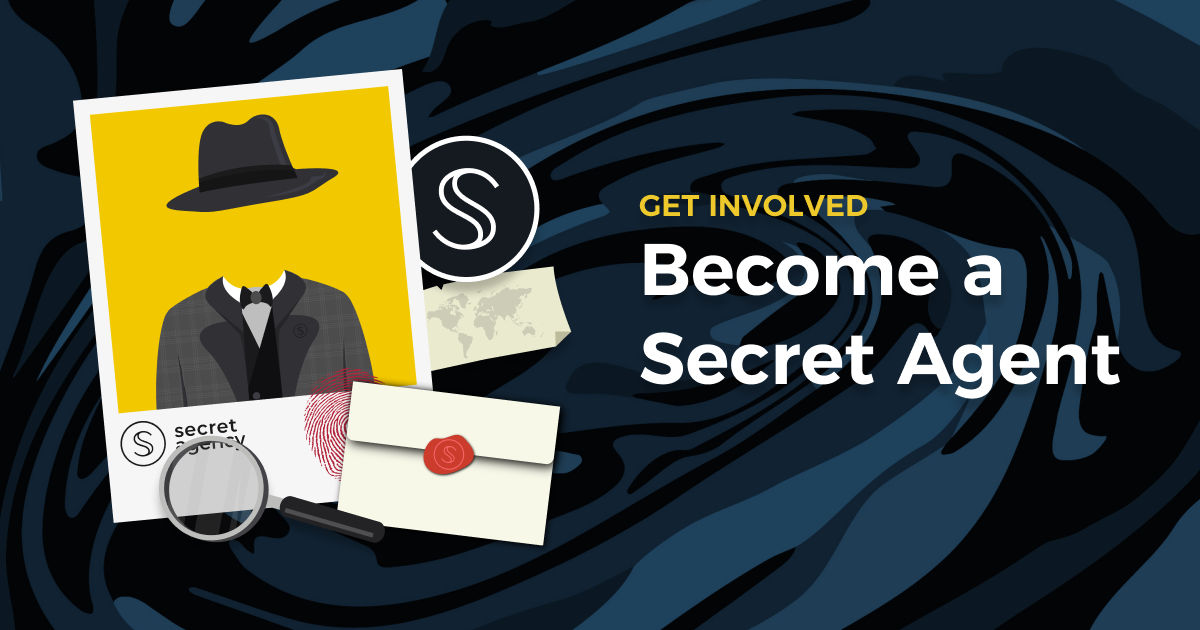 To stay up to date on all things Secret Agency, follow us on Twitter!
See you on the other side 🕵️