Hello Secret community - and all Secret Agents!
To date, the Secret Agents program has been a great success, introducing over 20,000 interested participants to Secret Network and Web3 privacy technologies. The program's mission is simple: develop and cultivate Agents like you who can contribute high value to Secret Network while getting rewarded for their effort.
Your presence here partly proves that the Secret Agents program has been an effective on-ramp for several network contributors. Still, we're always looking for innovative ways to make onboarding and educating new Agents even more efficient!
This has all led to today's reveal of The Secret Agency, an evolution of the previous Secret Agents program. The Secret Agency includes a NEW dedicated Agent onboarding experience that gives new Agents the necessary guidance and knowledge to help immediately impact Secret Network, adoption of Web3 privacy technologies, and our global community. Additionally, current Agents will receive a new onboarded role in Discord, allowing them to contribute immediately to new working groups!

Previously, Agents entered a general chat on the Secret Discord. This was a great way to introduce them to our community, but it also created an opportunity for Agents to fall through the cracks before reaching the correct working group and finding a way to contribute. Agent tasks and missions were not well organized or presented on an ad-hoc basis. The relaunched portal ensures that Agents can quickly discover other core contributors, make connections, find resources, and start producing high-value work!
The Secret Agency also introduces a new ranking system that creates fun incentives for Agents to strive together for higher levels. Agents can use their skills (and develop new ones!) in order to provide a variety of services for Secret Network, earning points that can get them some awesome perks, special access, NFTs, rewards, and much more!
Here's how the new process works for new Agents:
Upon entering your email for sign-up, you'll be signed up for the weekly Top Secret newsletter so you can stay up to date on all things Secret!
Next, you'll receive an email containing a special introduction to the program and your first mission, which will help you get onboarded. This process requires you to join the necessary Discord channels and download the tools necessary for all Agents.
Once you've followed the onboarding mission and are placed in a working group, you can start contributing right away!
If you're not sure where you want to contribute, Secret Agent handlers have created guided paths that help you identify which working group fits your expertise and how to join one of these groups.
Whether you're a student, developer, or just curious about Secret, the new onboarding experience helps guide prospective Agents through their first interactions with Secret Network. The Secret Agency has built an entirely new native portal dedicated to identifying Agents' interests and introducing them to the full Secret ecosystem!
We recognize that every Agent brings unique perspectives; each of you has your own interests and ways you can best collaborate to contribute to the Secret ecosystem. The new guided onboarding experience ensures you are immediately engaged by working group leaders for the groups where you want to contribute. Each working group has a unique onboarding questline that will give you the tools to make a big impact!
With so many Agents constantly being onboarded, it was challenging to make sure that the process wasn't confusing any Agents or leaving anyone behind. This new updated Agents portal aims for inclusivity and a consistent Agent experience.
The Agency portal will also provide you with the knowledge you need to be your best! If you're new to the Agents program or the ecosystem, the portal will arm you with all the critical Secret knowledge to get you up to speed. For existing Agents, it provides an excellent refresher with updated learning materials that you can add to your utility belt (do Agents wear utility belts??).
If you're confused about the onboarding process or don't know how to get started, Agents are always here to help. We'll host a weekly call every Thursday at 16:00 UTC (12:00 US ET) to help with all your onboarding questions. So don't wait - join today and become an advocate for Web3 privacy!
Check out the Secret Agents program and join one of the best and most committed communities in the entire blockchain space!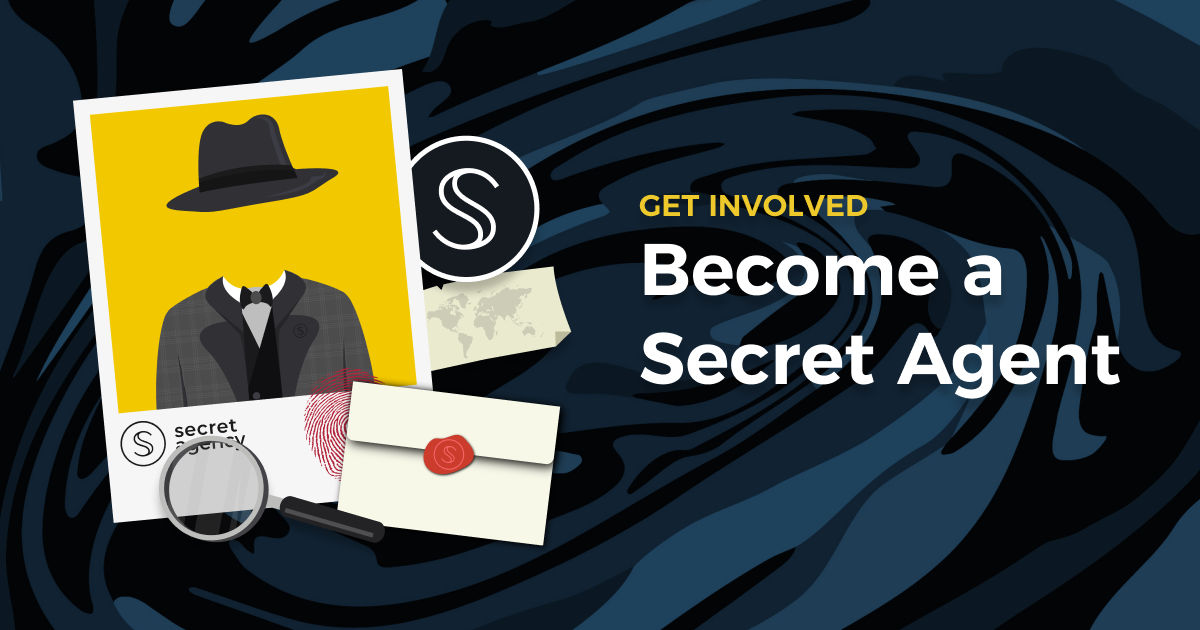 Thanks for reading this announcement. Upwards and onwards!